Best Coffee in Yakima — Our Top Five
Yakima Washington is known for 2 things; apples and coffee stands. You never have to travel far for a mocha, latte or whatever suits your fancy. We wanted to share our top 5 places to grab some coffee no matter what part of town your in.
This place is an office staple. Conveniently located off the corner of 40th and Tieton in the old Tom Tom Burgers building, the new owners kept the name and narrowed down the menu to specialize in coffee and other breakfast items in the morning. Sure, they'll open up the lunch menu for the hungry Eisenhower High School crowd, but there's not a day that goes by where we don't get an office email asking to place their orders for this place. Claire at Townsquare Media says to get the 'americano' next time you're there.
---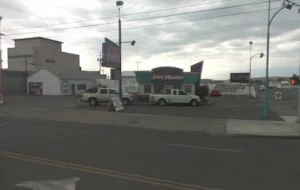 This is the place for coffee snobs and even non-coffee lovers. One of the employee's Mother-in-law's will come here exclusively for the "Big Train Mocha" when she doesn't drink coffee of any other kind. A true testament to get someone to join the 'dark side' of coffee drinking. Grab a "Costco Muffin" as it's clearly labeled on the menu and breakfast is served. Find them at the corner of 3rd and Walnut.
---
One of the most recognizable coffee stands in Yakima due to it's unique shape and that convenience that they're open 24/7, Cruisin' Coffee wasn't the first coffee stand to open in Yakima, but will certainly stand the test of time. They also offer sandwiches for lunch and are always available to serve you any time of day at both locations. 32nd and Nob Hill as well and on the corner of 1st and Washington.
---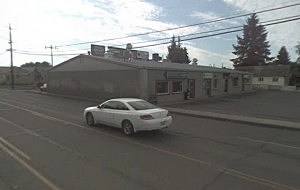 Although billed 2nd in the title, Julie's Java make a respectable cup of jo. Most people probably started out with Don's Donuts, but after grabbing some coffee to go with their morning donut, people in Yakima quickly realized that Julie's Java can stand alone just fine.
---
If you ask anyone in Yakima about the Mocha Tree on 11th and Nob Hill, they'll tell you the one thing that makes them stand out. It's the fact that they serve Elephant Ears and Funnel Cakes all year round. That's right, you don't need to wait for the fair for your elephant ear fix. Snacks aside, they also make a great coffee – a favorite for most YVC students especially with it's convenience to the school. If you are a student, they usually offer student discounts as well. Something to definitely take advantage of.
Do you agree or disagree with this list? Maybe we left out your favorite place? Comment below.