Bride Takes "Trash The Dress" To Extreme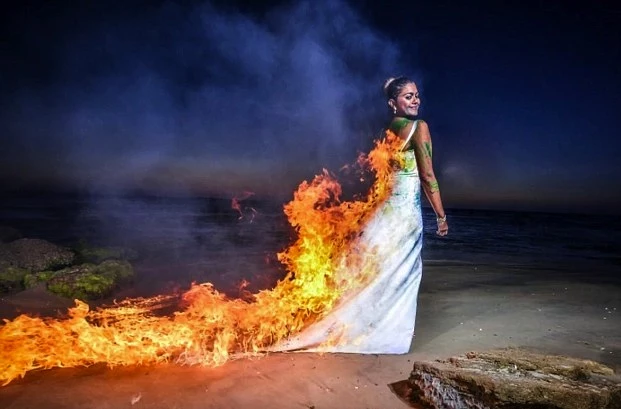 This bride chose the ultimate extreme way to trash her wedding dress!  Canadian bride Natasha Samuel and her Groom, Daniel Yakcobi decided to have a split second photo opp of the wedding dress: by lighting it on fire!
No fear, the heat didn't last long, Natasha jumped straight into the ocean.  Was it worth it for this photo op?