Britney Spears Trial: Meltdown Allegedly Followed Justin Timberlake Split, Sam Lutfi Kidnapped Spears' Dog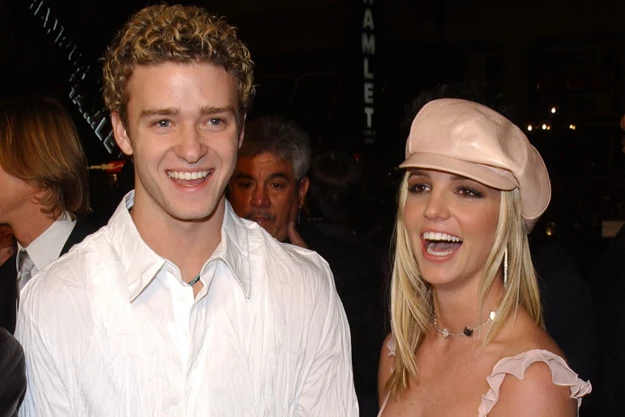 Sam Lutfi is bringing a lot of Britney Spears' skeletons out of her closet in his defamation suit. While Spears hasn't been called to testify, attorneys for both sides are dropping bombshells about the 'X Factor' judge, especially about her infamous 2007 meltdown. New details have emerged, and it appears Justin Timberlake may have played an indirect role in her downward spiral.
TMZ reports that a lawyer for Spears' mom, Lynne, told a jury that Britney was a "ray of light" before her relationship with the then-N'Sync frontman, but became angry and depressed when the pair split.
In opening arguments, attorneys on the Spears team talked about the singer's early life and interest in gymnastics, then talked about her days on the Mickey Mouse Club and relationship with JT. Timberlake married Jessica Biel this week, while Britney is happily engaged to Jason Trawick.
Attorneys also mentioned that her family noticed the change most dramatically when Spears married her childhood friend in Las Vegas (remember him?) in 2004.
Her team asserts that during Spears' marriage to Kevin Federline, she wasn't in as bad shape as much of the public thought — she was essentially living as a housewife during that time. However, when they split in 2006, Spears began behaving erratically: partying, using drugs, leaving the house commando to be photographed. Spears met Lutfi during this time, which her attorneys claimed was her "most vulnerable."
Following her 2007 head shaving incident (which Sam Lutfi alleged was to hide her drug use), Jamie Spears tried staging an intervention for Britney to enter rehab, but she disembarked early and came home. Jamie urged Kevin Federline to sue for custody of their sons, which he won.
Attorneys said Jamie's feared for Britney's life, and that when she was placed under an involuntary three-day psychiatric hold on Jan. 3, 2008, she never slept. When she was taken out of her home on a gurney, she was reportedly belligerent and "completely unhinged." The court reports that on Jan. 28, 2008, Jamie Spears went to Britney's home and demanded that Lutfi leave her and the family alone, and that Jamie "touched" Lutfi — Lutfi claims this was one heck of a punch. On Jan. 31, 2008, Britney is placed under another involuntary hold and Jamie takes control as her conservator. TMZ also reported that Lutfi would kidnap Spears' dog, then "find" it to manipulate her into thinking he was a hero. Cold!
Phew, that's some heavy stuff. Here's where the actual Lutfi defamation lawsuit comes in: Britney's mom, Lynne Spears, wrote about these incidents in her book. Lutfi disputes just about all of the claims and insists he was trying to help get Spears clean. Lutfi and his team also insist that he was with Britney during her "happy days," and her team is disputing that: Because based on all of the drama and heartache she went through in 2007 (losing her kids, the death of an aunt she loved, entering rehab, etc.), she had no "happy days."
Watch the Britney Spears 'Gimme More' Video
Subscribe to 107.3 KFFM on

Source:
Britney Spears Trial: Meltdown Allegedly Followed Justin Timberlake Split, Sam Lutfi Kidnapped Spears' Dog