'Fifty Shades Darker' Soundtrack Features Halsey, Nick Jonas, Sia + More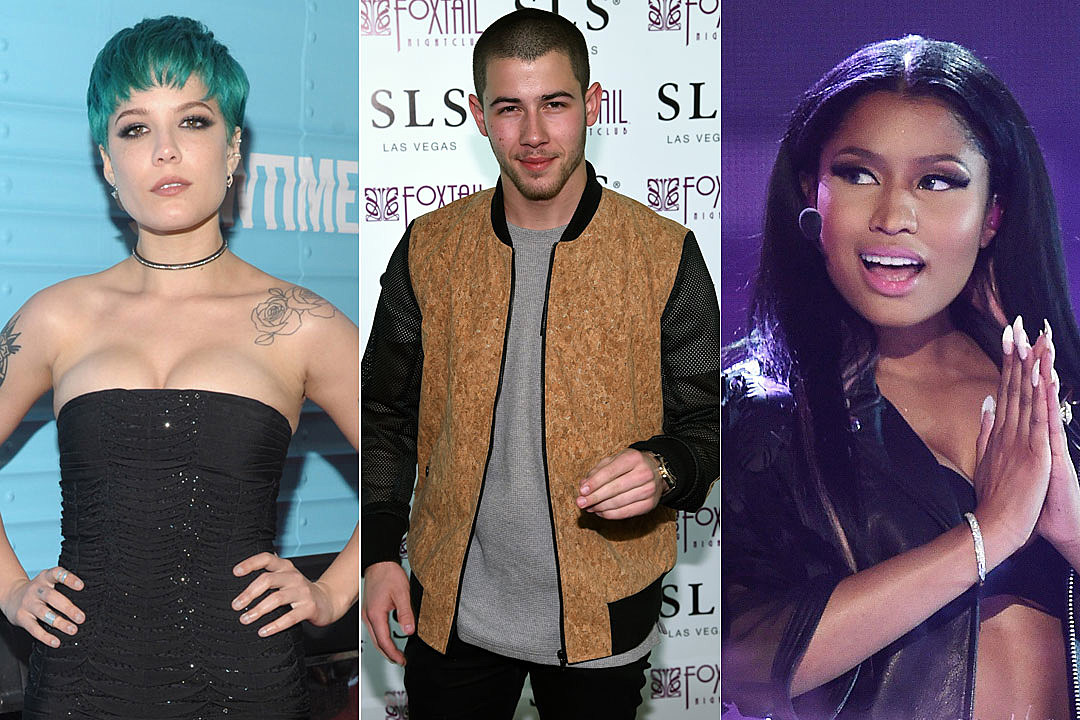 The Fifty Shades of Grey soundtrack made an arguably larger pop culture impact than the film adaptation itself, earning The Weeknd and Ellie Goulding top 10 hits and accolades for "Earned It" and "Love Me Like You Do." Now the Fifty Shades Darker soundtrack looks poised to be just as popular, as the track list includes songs by Halsey, Tove Lo, John Legend and a collaboration between Nick Jonas and Nicki Minaj. Sia, who contributed "Salted Wound" to the first movie, returns with a track called "Helium" on Darker as well.
The first song from the Fifty Shades Darker soundtrack, Zayn and Taylor Swift's "I Don't Wanna Live Forever," debuted at No. 6 on the Billboard Hot 100 before falling to its current position at No. 14 after 4 weeks.
"I know many babies will be made to this soundtrack," Jonas tweeted as he shared the track list. That'll make a charming conception story for the future little Christians and Anastasias of the world.
Listen to Halsey's "Not Afraid Anymore," which debuted on Friday, January 13:
Fifty Shades Darker Track List:
Zayn and Taylor Swift, "I Don't Wanna Live Forever"
Halsey, "Not Afraid Anymore"
JRY (feat. Rooty), "Pray"
Tove Lo, "Lies In the Dark"
Toulouse, "No Running From Me"
John Legend, "One Woman Man"
The-Dream, "Code Blue"
Nick Jonas and Nicki Minaj, "Bom Bidi Bom"
Sia, "Helium"
Kygo (feat. Andrew Jackson), "Cruise"
Corinne Bailey Rae, "The Scientist"
Jose James, "They Can't Take That Away From Me"
JP Cooper, "Birthday"
The Avener (feat. Mark Asari), "I Need a Good One"
Joseph Angel, "Empty Pack of Cigarettes"
Anderson East, "What Would It Take"
Frances, "What Is Love?"
Danny Elfman, "On His Knees"
Danny Elfman, "Making It Real"
I know many babies will be made to this soundtrack.. #FiftyShadesDarker @NickiMinaj @FiftyShades pic.twitter.com/mJ9Jy8jDdk

— Nick Jonas (@nickjonas) January 11, 2017
Best Dressed at the Golden Globes 2017: See the Looks

Source:
'Fifty Shades Darker' Soundtrack Features Halsey, Nick Jonas, Sia + More