Jason Mraz to Spread Awareness With Groundbreaking Myanmar Performance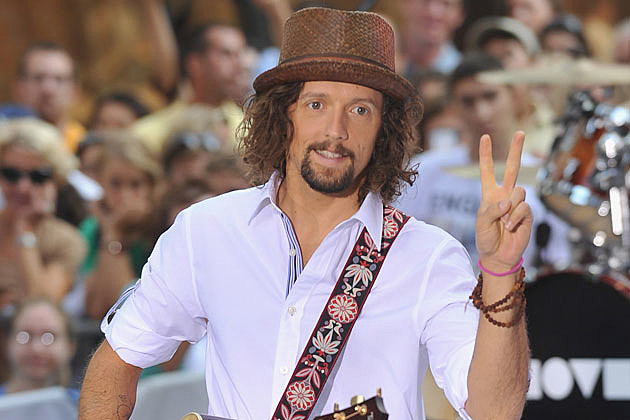 Next month, Jason Mraz will become the first international artist to perform an outdoor concert in Mynamar, an occasion that he plans to use to speak out against human rights abuses. The free show takes place on Dec. 16 at People's Square in Yangon, sponsored by MTV EXIT, an initiative created by the channel to raise awareness about human trafficking and exploitation.
Mraz told the AP, "I thought this was something that was abolished when Abraham Lincoln signed the Emancipation Proclamation, but all it did is become hidden from our view. There was a recent estimate that there are about 27 million people enslaved on the planet, certainly due to hard economic times not just in the Western world but certainly in Third World countries. Humans as a commodity is a great way to run your business. So I signed on, lent my voice, lent my music to the cause."
Myanmar has become more open to outsiders in the past year after a new government was elected. Mraz's concert will be aired on national television in the country and will be broadcast internationally in 2013 on MTV's worldwide networks.
The Grammy-winning singer-songwriter intends to think long and hard about which songs to play during the concert. "I do curate a set list that I feel is going to be part of that educate, empower and engage (theme)," he said. "Obviously songs like 'I'm Yours,' 'I Won't Give Up' are great examples. Or '93 Million Miles' is a new one where it's about believing in yourself. And a lot of my songs are about that, about believing in yourself and really going for your dreams. Those are the kinds of songs I'll be playing at that show."
Watch the Jason Mraz 'I Won't Give Up' Video
Subscribe to 107.3 KFFM on

Source:
Jason Mraz to Spread Awareness With Groundbreaking Myanmar Performance