Katy Perry, 'Unconditionally' – Song Review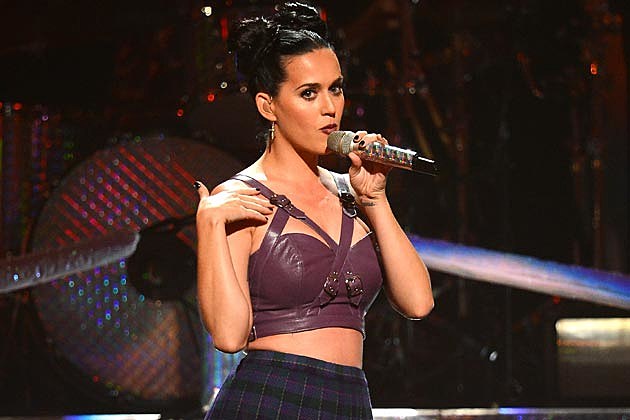 Katy Perry's second 'Prism' single, called 'Unconditionally,' isn't a 'ROAR' redux. She came out like a lion with the first volley from the album and she takes a completely different path with the follow up. But she's no lamb. She just lets the light in with this roomy, anthemic love song, where she declares, "I will love you unconditionally."

If we had to compare the song to something that came before it in Perry's catalog, we'd liken 'Unconditionally' to 'Firework.' It's epic, it's expansive, it has layers and Perry sings about love. It's a feel-good song, enrobed in warmth.
It's uplifting and it's easy enough for all Katy Cats to relate to, in addition to the casual Perry fan.
It's a big song and while Perry isn't a belter, she is able to mold her voice to the song. There's some longer notes that she does well with in the chorus, like when she sings "I will love you unconditionally." Perry is not known for her massive range, but she doesn't overshoot here and that's to her benefit. It's best to work within one's limitations and Perry knows that.
Overall, the message of 'Unconditionally' is as important as the medium. This could be a power anthem that fans cling to in the darkest of hours and share with those they love. We can already envision a full arena screaming along when Perry performs it live. Source:
Katy Perry, 'Unconditionally' – Song Review