Miley Cyrus Tweets About Jay-Z's 'Twerk' Lyric Off of 'Magna Carta Holy Grail'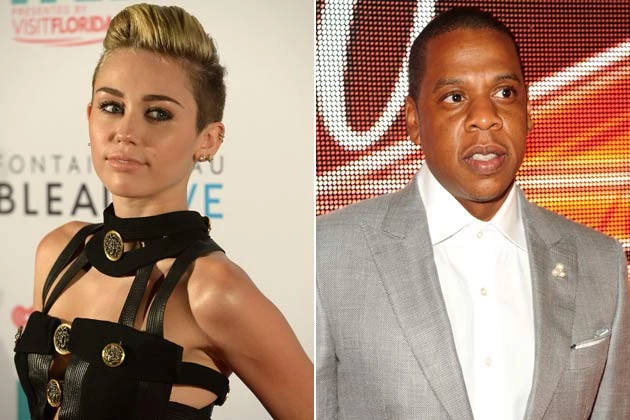 Miley Cyrus has been showing off her twerking skills for quite some time now, and it looks like all of her relentless booty-shaking has finally paid off. Jay-Z gave the 20-year-old pop sensation a shout out on a song from his highly anticipated forthcoming album, 'Magna Carta Holy Grail' — and he was sure to mention her dance moves.
"When I was talking Instagram / Last thing you wanted was your picture snapped / Feds still lurking / They see I'm still putting work in / 'Cause somewhere in America / Miley Cyrus is still twerkin', ha!" sings the rapper on his track, 'Somewhereinamerica.'
Yesterday (July 4), Cyrus took to Twitter and referenced her 2009 hit song, 'Party in the U.S.A.' The appropriately patriotic tweet was clearly in response to the surprising name-drop on Hov's catchy tune, but we can't blame her for wanting to broadcast it!
Somewhere in America a Jay Z song is onnnnnn

— Miley Ray Cyrus (@MileyCyrus) July 5, 2013
'Magna Carta Holy Grail' is due out on Tuesday (July 9) and features guest appearances by Beyonce, Justin Timberlake and Frank Ocean. Check out the new track below and let us know what you think!
Listen to Jay-Z, 'Somewhereinamerica'

Source:
Miley Cyrus Tweets About Jay-Z's 'Twerk' Lyric Off of 'Magna Carta Holy Grail'