Pink Confirms She + Former Nemesis Christina Aguilera Recorded a Duet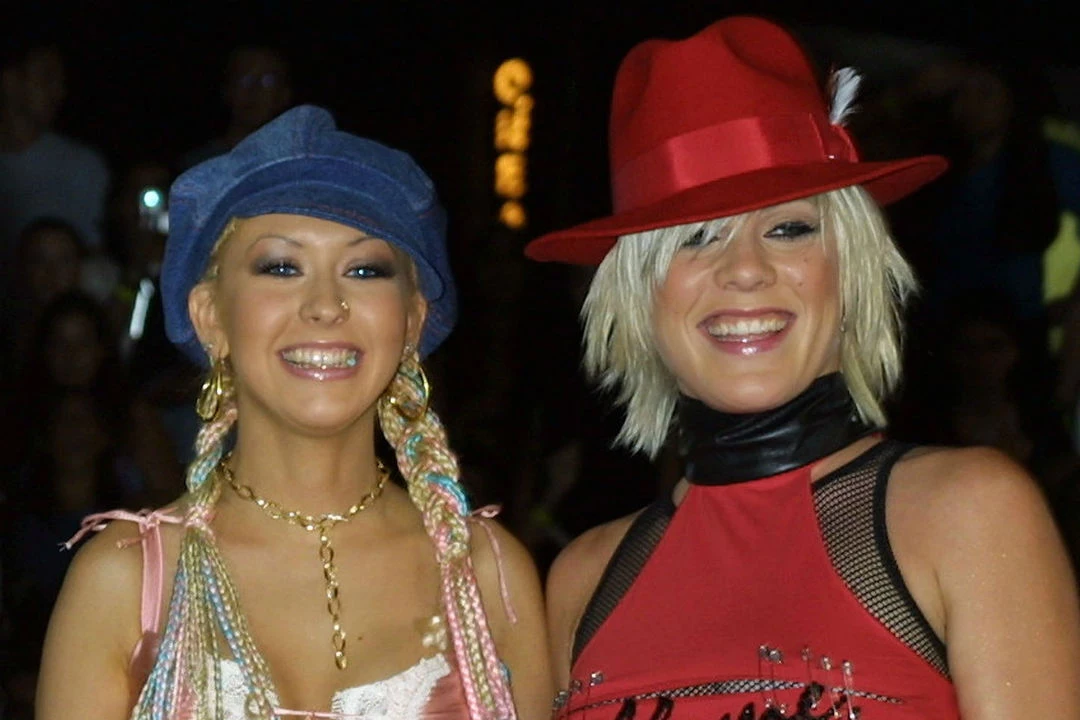 Mending fences and then some: Pink confirmed she and former pop-nemesis Christina Aguilera, who put a years-long feud to rest earlier this year, have officially joined forces for a heavy-hitting collaboration.
In an interview with The Sun, Pink noted: "We did a duet for her album and I don't know when it's coming out but it's amazing…We did it two years ago so I don't remember the title, but she's incredible."
In October, Pink told Watch What Happens Live that she and Aguilera — who spent the early aughts feuding over tension that erupted during recording of "Lady Marmalade" — had finally buried the hatchet when they reunited during a taping of The Voice. Pink also took the opportunity to share a hilarious story about a time Christina tried to swing on her in a club.
"I'm used to taking my altercations physical and she's used to having them verbal — we just were very different," Pink said. "[But] she swung on me in a club. It was hilarious. I was like 'What's happening right now?' But we're fine. She's so talented. Deep down, I've had bad days too, but she's a really sweet person."
"We were super young and super new at the whole thing, and I think I'm an alpha and she's an alpha," she added. "Women have to learn how to support each other, it's not taught to us on the playground."
Cutting Celeb-on-Celeb Disses:

Source:
Pink Confirms She + Former Nemesis Christina Aguilera Recorded a Duet