Thanksgiving Playlist 2016: Feel Good Songs For Everyone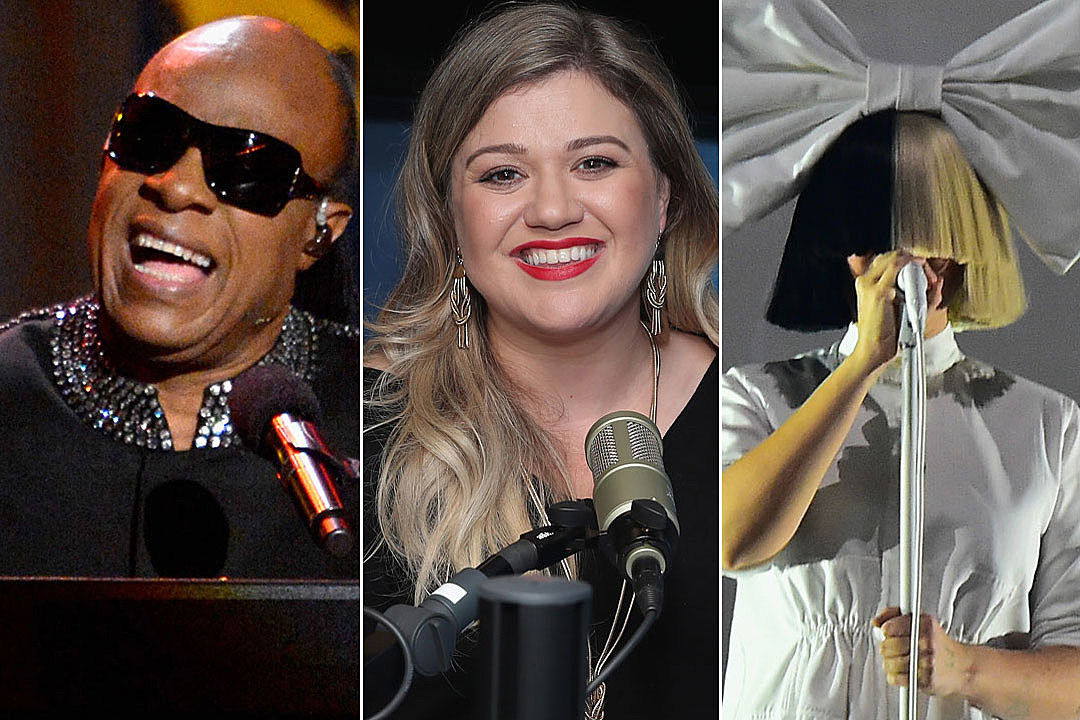 When Thanksgiving rolls around every November, people across the country gather 'round a food-covered table with family (or friends and chosen family!) to reflect on their blessings and give thanks. And, yes, possibly eat ourselves into a collective tryptophan coma.
Given that November 2016's political tumult will have an effect on a plenty of people's Thanksgivings this year (there's entire articles about it on in the New York Times, and USA Today, and Vogue, and ABC News, basically every third media outlet), our Thanksgiving Playlist is packed with calming feel-good songs, as well as some that focus on something we all love: FOOD.
From Kelly Clarkson's "Thankful" to Kacey Musgraves' "Family Is Family" to Stevie Wonder's open-hearted "You Are the Sunshine of My Life," enjoy our Thanksgiving songs via Apple Music below.
Thanksgiving Playlist
Kelly Clarkson, "Thankful"
Sister Sledge, "We Are Family"
Alanis Morissette, "Thank U"
Sly & the Family Stone, "Family Affair"
Sonny & Cher, "I Got You Babe"
Mary J. Blige, "Be Happy"
Pharrell, "Happy"
Johnnyswim, "Home"
Carole King, "Where You Lead"
Gladys Knight, "Make Yours a Happy Home"
Jackson 5, "I'll Be There"
Nathaniel Rateliff & the Night Sweats, "Thank You"
Kacey Musgraves, "Family Is Family"
Ariana Grande, "Winter Things"
Meghan Trainer feat. Kelli Trainor, "Mom"
Dee Dee Sharp, "Mashed Potato Time"
Louis Jordan, "Beans and Corned Bread"
Promises, Promises cast, "Turkey Lurkey Time"
Justin Timberlake, "Can't Stop the Feeling"
Fleetwood Mac, "Honey Hi"
Real Estate, "It's Real"
Leon Bridges, "Coming Home"
Vince Guaraldi Trio, "Thanksgiving Theme"
Kelly Clarkson, "Baby It's Cold Outside"
Chaka Khan, "The Best Is Yet to Come"
Miranda Lambert, "Sweet By and By"
Celine Dion and Stevie Wonder, "Overjoyed"
Sia, "Elastic Heart"
The Five Stairsteps, "O-O-H Child"
Vince Guaraldi Trio, "Skating"
Glee Cast, "Homeward Bound / Home"
Michael Buble, "Home"
Jason Mraz, "93 Million Miles"
Stevie Wonder, "You Are the Sunshine of My Life"
Shirley Ellis, "The Clapping Song"
Jay & the Techniques, "Apples, Peaches, Pumpkin Pie"
Adam Sandler, "The Thanksgiving Song"
Anthony Hamilton, "Cornbread Fish and Collard Greens"
Edward Sharpe & the Magnetic Zeros, "Home"
Rita Ora, "Grateful"
Kelis, "Biscuits n' Gravy"
The Beatles, "Come Together"
Photos of Stars Volunteering

Source:
Thanksgiving Playlist 2016: Feel Good Songs For Everyone