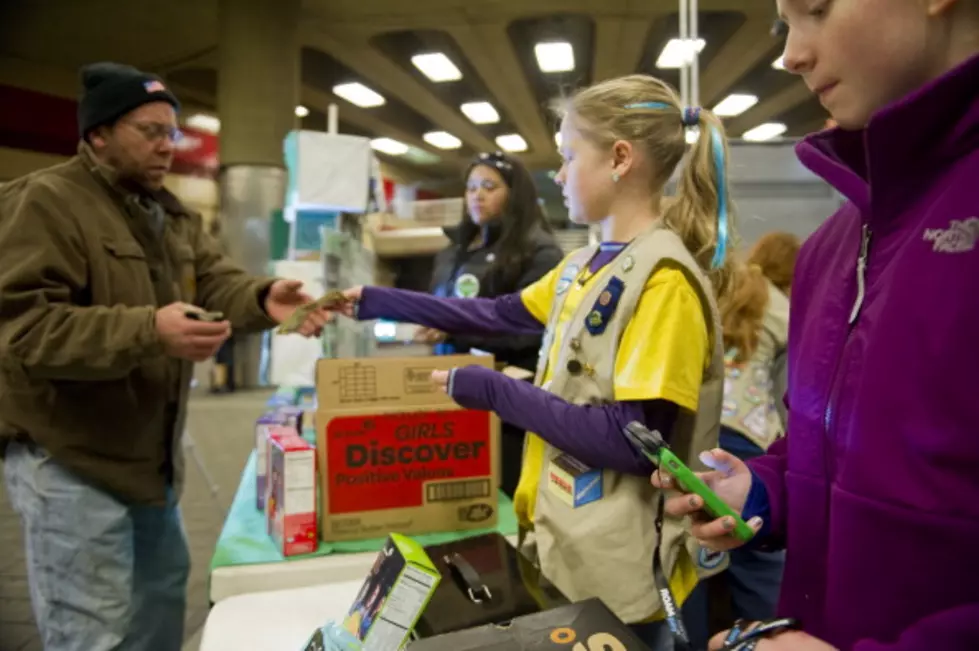 Girl Scouts Leader Center Stage At Rotary
Christian Science Monitor/Getty
 As good as those cookies are, there's a lot more to the Girl Scouts than thin mints, s'mores and cararmel delights!.  The Girl Scout slogan, in use since 1912, is "Do a good turn daily" is a reminder of the many ways girls can contribute positively to the lives of others.
Thursday January 30th, Brian Newberry, Girl Scouts CEO , will present a program called "Girl Scouts: 2020 Vision"  for the Downtown Rotary at the Yakima Convention Center.
Newberry definitely meets the definition of a high flyer - he's a retired Air Force Colonel, Commander of the 92nd Air Refueling Wing, a 1991 USAF Academy distinguished graduate, and a command pilot with more than 4,300 flying hours, 397 combat hours, and flying five military aircraft!
Newberry's feet are firmly on the ground and anchored in the organization designed to help the next generation of women to "Be Prepared"!  In the 1947 Girl Scout Handbook, the motto was explained this way: "A Girl Scout is ready to help out wherever she is needed. Willingness to serve is not enough; you must know how to do the job well, even in an emergency." The same holds true today.