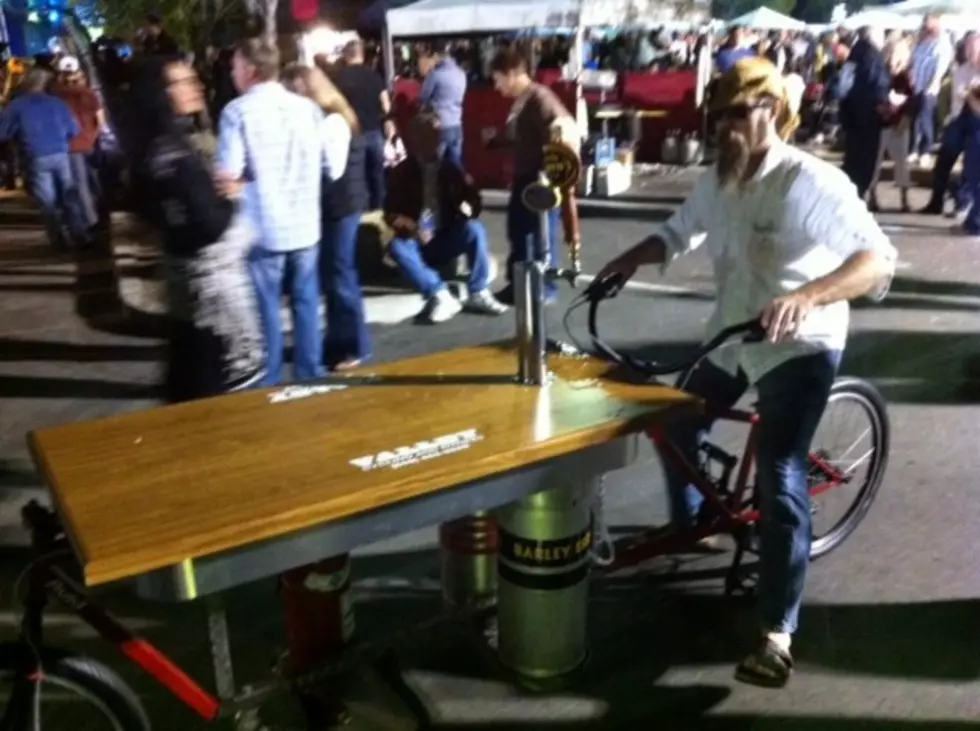 Man Biking With Mobile Tap was My Highlight of Fresh Hop Ale Festival
Traveling Tap at Fresh Hop Ale Festival / John Riggs
I attended the Fresh Hop Ale Festival on Saturday. I've been coming to these since the second or third year they've have been going on -- even when I lived out town. It's grown so much in recent years that lots of people now visit Yakima just so they won't miss out. More and more taps show up each year, too.
This was the first year, however, that I saw this guy. Instead of going to the taps, he comes to you!
When I arrived, my good friend told me to watch out for a guy riding a bike with an epic mustache as he was also pouring drinks. I figured it was quite literally a guy on a bike with a growler (64-ounce jug) but when I saw him, his bike had a built-in bar with a fully functional tap. This was one of the greatest things I've ever seen in my life.
The convenience was too good to be true. No waiting in lines, just what he had was what he had. And I was interested in everything.
I hope to see this guy at next year's Fresh Hop Ale Festival.