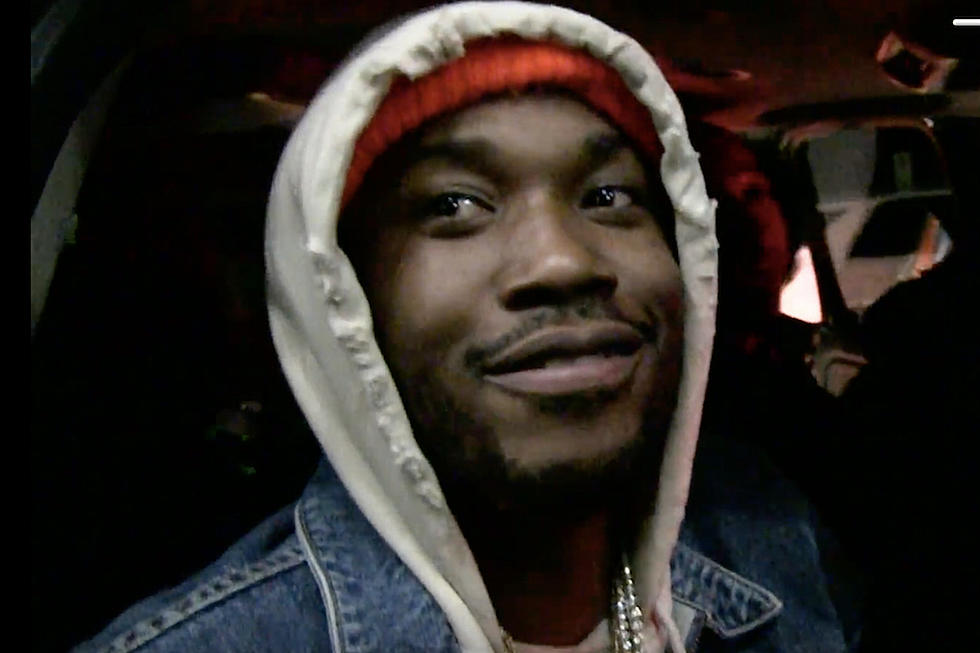 Meek Mill Denies He Robbed Nicki Minaj, Clowns Paparazzi: 'Does It Look Like I Rob People?'
YouTube
Last week, Nicki Minaj's Los Angeles mansion was burglarized and thieves made off with $200,000 in jewelry and property. On Friday (Feb. 4), the paparazzi caught up with Minaj's ex-boyfriend Meek Mill and shockingly asked him if he had anything to do with the Queen Barbz getting robbed? As if.
The Philadelphia rhymer quickly put the cameramen in check for asking him such a ridiculous question. Meek revealed an array of diamond-studded necklaces around his next including a Roc-A-Fella Records chain and, of course, a Dreamchasers chain. He also flashed a blinged-out Rolex on his wrist that he said cost $8,000. He then asked the paparazzi a rhetorical question, "Does it look like I rob people?"
A paparazzo who wouldn't take the hint asked him about his personal life and the MMG artist quickly shut him down with a smile. Either the paparazzi was trying to provoke Meek or they are the dumbest people on the planet.
As for Minaj's home burglary, police have made no arrests in the case. Watch Meek clown the paparazzi above.