Ben Stiller's Female Viagra Ad on The Tonight Show + More Late Night TV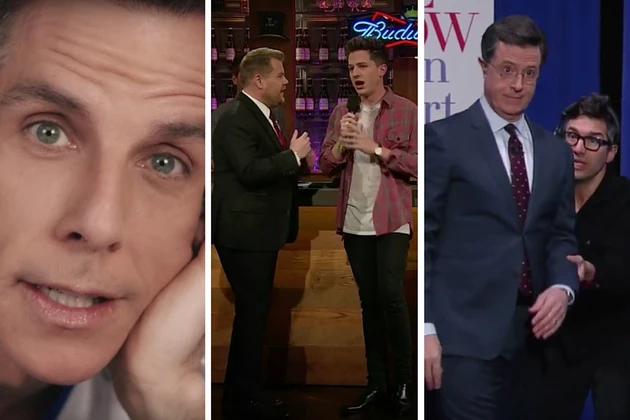 While you were tucked cozily in bed, we channel-surfed our way into the wee hours of the morning to round up the best, funniest and most-talked about moments on late-night TV last night. In case you missed it, check out these amazing moments from The Tonight Show with Starring Jimmy Fallon, The Late Show with Stephen Colbert, Jimmy Kimmel Live!, Late Night With Seth Meyers, The Late Late Show, and more!
Ben Stiller parodies a lady Viagra commercial, Stephen Colbert pokes fun at Ben Carson's stage entrance, and James Corden talks eyebrows and beatboxes with Charlie Puth.
Ben Stiller's Female Viagra Ad on The Tonight Show Starring Jimmy Fallon
Subscribe to 107.3 KFFM on
Stephen Colbert Makes A Ben Carson Entrance
Subscribe to 107.3 KFFM on
James Corden Beatboxes & Talks Eyebrows with Charlie Puth
Subscribe to 107.3 KFFM on

Source:
Ben Stiller's Female Viagra Ad on The Tonight Show + More Late Night TV