Demi Lovato Is a Diva During 'The Late Late Show With James Corden': Watch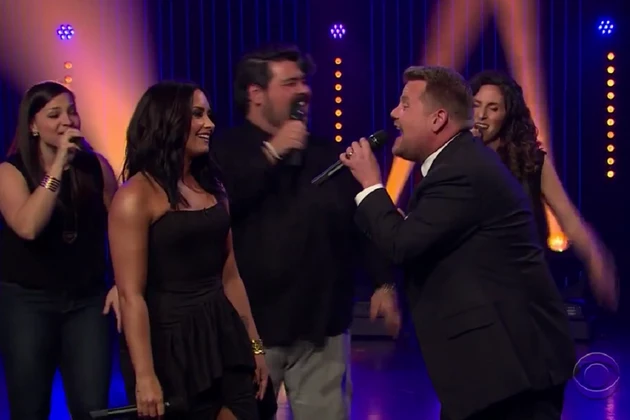 Demi Lovato wasn't just "Confident" during her appearance on The Late Late Show Wednesday night—she was a total diva.
The pop star challenged James Corden to a "divas then, divas now riff off" on April 5 after the late night TV host remarked that today's musical divas aren't as "fierce" as the Chers, Aretha Franklins and Tina Turners of yesteryear.
"They don't make them like that anymore. Divas back then are just better than divas are today. They didn't have Instagram, they just had sass, voice, songs," Corden quipped, prompting Lovato to ambush his monologue and propose a sing-off.
Corden then burst into Turner's "River Deep, Mountain High" and Franklin's "Respect," while Lovato hit back with Adele's "Rolling in the Deep," Katy Perry's "Roar" and her very own "Heart Attack."
Watch below:
Subscribe to 107.3 KFFM on
The Evolution of Demi Lovato's Hair:

Source:
Demi Lovato Is a Diva During 'The Late Late Show With James Corden': Watch