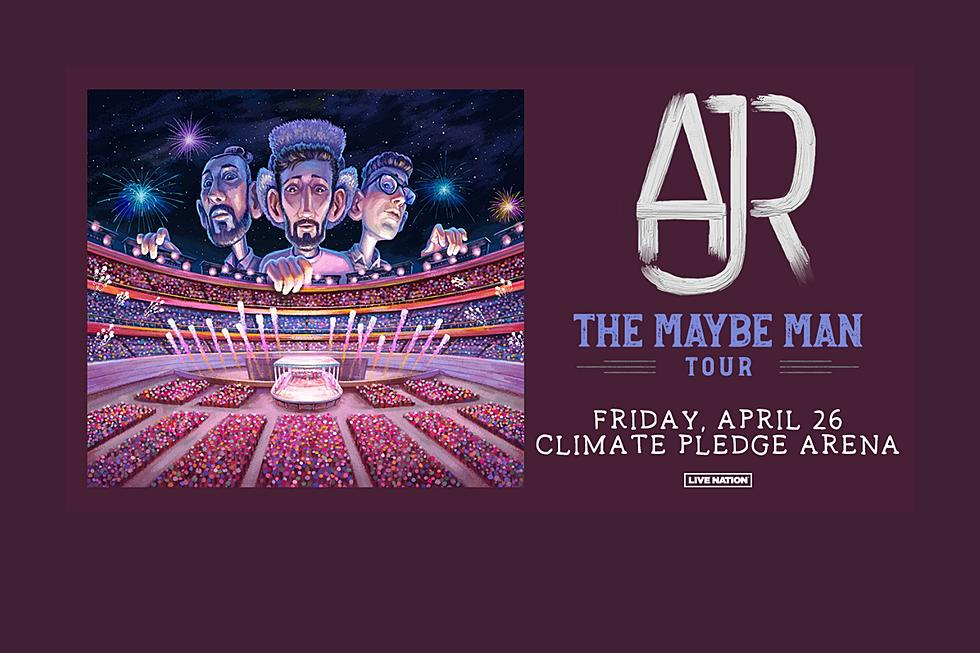 Fresh Music: AJR Comes To Seattle In April 2024. Win Tickets Now!
LIVE NATION
Just announced: AJR comes to Seattle's Climate Pledge Arena in April 2024.
Win a pair before you can buy them from Yakima's #1 Hit Music Station, 107.3 KFFM.
What is the Story Behind AJR - Are They Really Brothers?
Formed in 2005, AJR features the talents of the Met brothers,(shortened from Metzger) Adam (vocals/bass), Jack (vocals/guitar), and Ryan (guitar/piano/vocals). They grew up in Manhattan and got their start as a teen street band, covering songs by such bands as Fun., Vampire Weekend, and the Beach Boys.
They write and perform original music these days, and take their music seriously, having spent nearly a year-and-a-half writing the recent hit 'The Dumb Song' until they got it just right (see the official video below). AJR has had enormous success, with hit music and a robust tour of performances.
Where to See AJR in Washington, Oregon, Idaho, and California in 2024
AJR will be making several stops along the west coast of the United States in 2024. Tickets for the newly announced show at Seattle's Climate Pledge Arena on April 26th, 2024, go on sale Friday, November 17th at 10 AM.
APR 23, 2024 - Idaho Central Arena, Boise, ID
APR 24, 2024 - Moda Center, Portland, OR
APR 26, 2024 - Climate Pledge Arena, Seattle, WA
APR 29, 2024 - Chase Center, San Francisco, CA
JUL 14, 2024 - The Kia Forum, Los Angeles, CA
AJR - The Dumb Song (Official Video)
Read More:
TV Actors Who Were Recast Within the First Season
Stacker
compiled a list of 25 actors from popular TV shows across nearly 60 years who were cut from their shows right at the jump.
Gallery Credit: Stacker