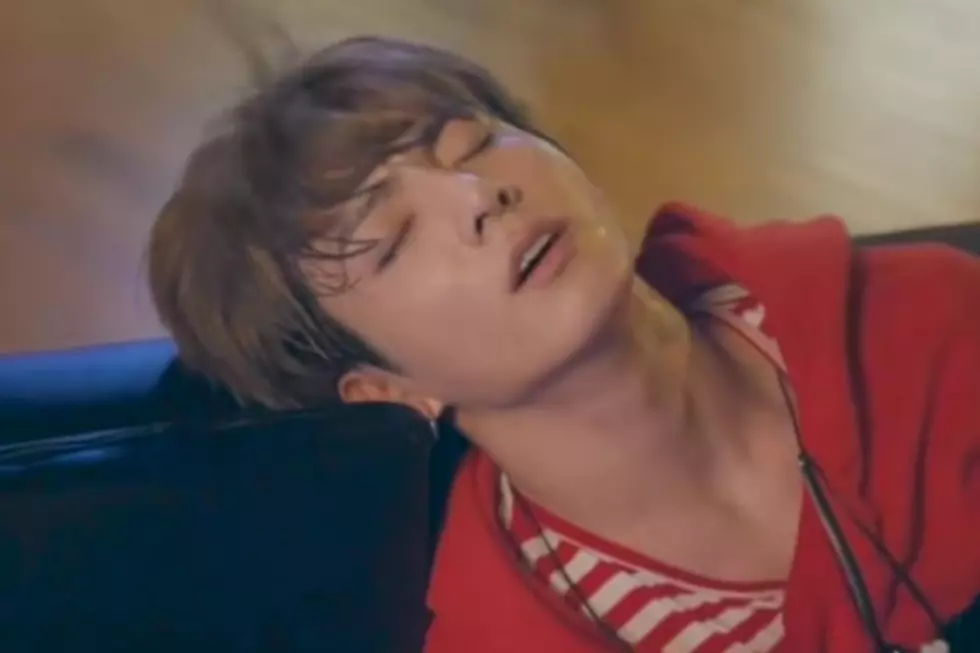 BTS Member Jungkook Nearly Collapses From Exhaustion in "Burn the Stage" Documentary
YouTube Red
There's no arguing that BTS aren't some of the hardest working pop stars in the game, but in the enlightening second episode of the South Korean troupe's YouTube Red documentary, BTS: Burn the Stage, the group reveals just how dedicated its individual members are, particularly to their fans.
In Episode 2, which subscribers have to pay to view, group member BTS nearly collapses backstage during one of the band's March 2017 tour dates in Santiago, Chile.
"I don't know what happened to me," Junkook says about the incident in a confessional aside. "I think I overestimated myself."
As medics rush in to treat him, fanning him and administering oxygen to the performer, his bandmates worry about Jungkook's state, with leader RM expressing surprise and concern.
"I never expected that and it happened all of a sudden," RM admits. "I realized Jungkook is also human. He never shows how exhausted he is."
"It had been a long time since we came to Chile. We don't know when we're going to come back. And we only had two days of shows, so I worked myself until my body couldn't take it anymore," Jungkook later explains, as footage reveals the artist returning to the stage to finish the show.
Watch a clip of the heartbreaking moment, below:
Celebrity Fans of BTS