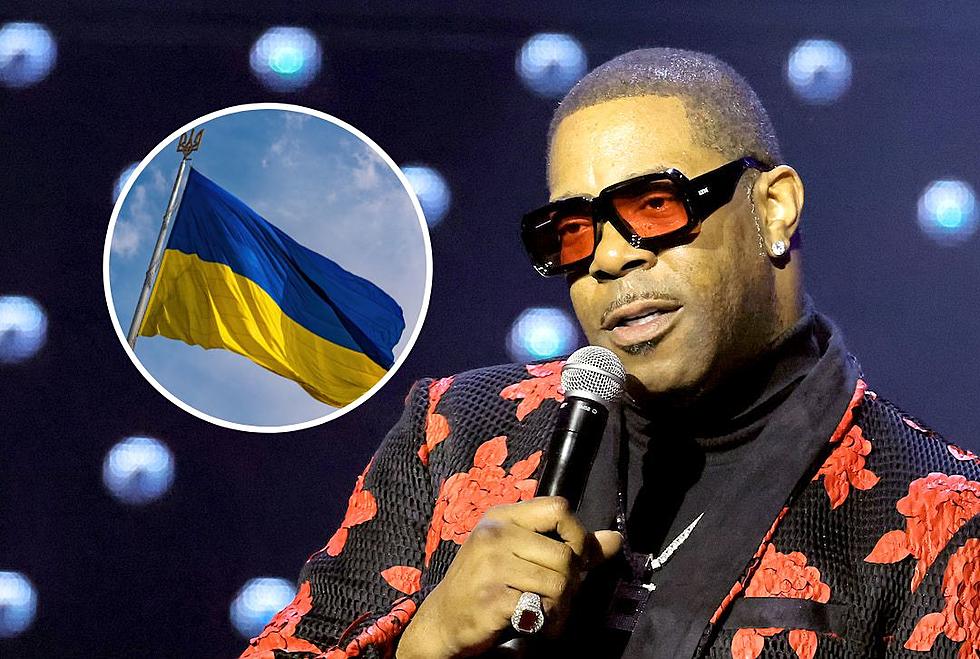 Busta Rhymes' Lyrics Used by Ukraine's Ministry of Defense to Troll Russia
Amy Sussman/Getty Images/Haidamac/iStock/Getty Images Plus
Busta Rhymes' lyrics were recently used by Ukraine's Ministry of Defense to troll Russia.
On Tuesday (May 16), the Twitter account for Ukraine's Ministry of Defense added Busta Rhymes' lyrics to a tweet updating how they're defeating the Russians in their ongoing war. "'Woo-hah, got you all in check!' - Busta Rhymes," read the tweet, adding, "Total combat losses of the enemy from February 24, 2022, to May 16, 2023."
The tweet was also accompanied by a graph breaking down the day's casualties. Among them included three new tanks, 12 armored combat vehicles, 13 pieces of artillery, and 520 personnel have been eliminated. The lyrics are from the veteran Brooklyn rapper's chart-topping 1996 hit song, which appeared on his debut album, The Coming.
The Ministry of Defense's Twitter account usually accompanies their updates with a rap lyric or a pop culture reference. Recently, they used the "Who let the dogs out" lyric from the Baha Men's popular 2000 song to show that dogs are also fighting in the war.
Last year, they used Pusha T's line, "I put numbers on the boards" to describe the total combat losses of the enemy from Feb 24 to Sep 7, 2022. The lyric is from King Push's 2015 song "Numbers on the Boards." The Clipse rapper caught wind of their tweet and responded, "Great taste in music for the win..."
Whoever is handling Ukraine's Ministry of Defense's Twitter page, they must be a hip-hop fan.
Check out the Ministry of Defense's Tweet Featuring Busta Rhymes' Lyric Below
See 50 of the Most Clever Hip-Hop Lyrics