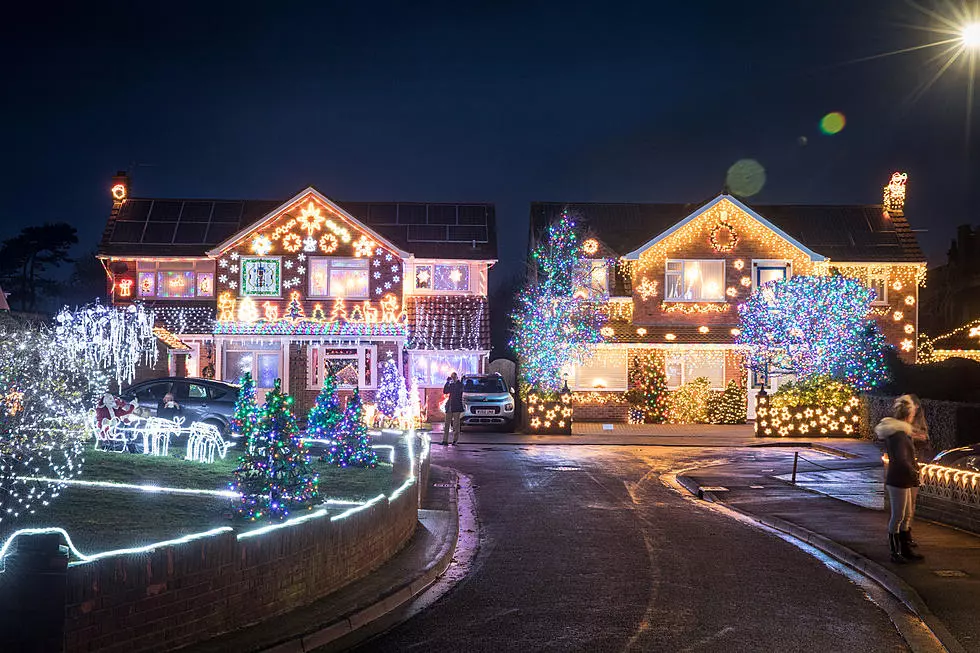 Christmas Lights: Pretty But Are They Affordable in Washington?
Getty Images
Christmas is this weekend and if you haven't been out to check out the lights you really should.  A lot of homeowners went all out this year and the results are fantastic but a special shout-out is owed to two-time contest winner Drew Barber's display at 7301 Perry Street in Yakima.  Drew says his finished masterpiece is a modest 350,000+ lights!  Wow!  Move over Clark Griswold.  Drew won 500 bucks but is that enough to cover his light bill?  Just what does it take to run those Holiday lights across America?
Paying The Price For Christmas Lights
Online furniture and decor store Joybird put in the work to find out. Most of us reuse our decorations year after year, but those additions and embellishments we pick up each year can grow the cost of running the whole operation with lights on the tree, lights outside, the lit-up Santa on the front lawn, the musical Christmas village, you get the idea.  So what might it take to share all that joy?  Joybird set the criteria with an assumption that various configurations of light would run on average off seven hours a day for 34 days total, roughly from Thanksgiving to New Year's Day.
Which States Pay The Most To Run Holiday Lighting?
The states paying the most to put on those holiday light displays are California, Connecticut, Massachusetts, New York, and Rhode Island. Good liberal states one and all! For example, Californians pay anywhere from $5.02 to $126.47 to power LED lights and $33.93 to $979.50 for incandescents and just slightly less in New England. Except for those in Massachusetts which runs 20 bucks more or almost $1,000 to power holiday lights in the span of roughly five weeks. Ho Ho Holy cow!
Washington Ranks Best So Light 'Em Up!
Here's why we want to leave our hydropower in place! Idaho, Nevada, Utah, and Washington all rank for the lowest expense with Washington that comes out the best, paying no more than $57.69 for an enthusiastic LED display and only $446.77 for the same level of a display using incandescents.
Low-cost power is the gift that keeps giving year-round. Let's try not to mess that up!
If you can't get out to see the neighborhood light, you can always enjoy the Christmas Vacation Light scene!  Merry Christmas!
Time For A Tinsel Trimmed Chuckle
LOOK: Finalists in Light Up Yakima - 2021
LOOK: Amazing Photo Gallery of 2nd Annual Drive-Thru Holiday Light Fest
TIPS: Here's how you can prepare for power outages