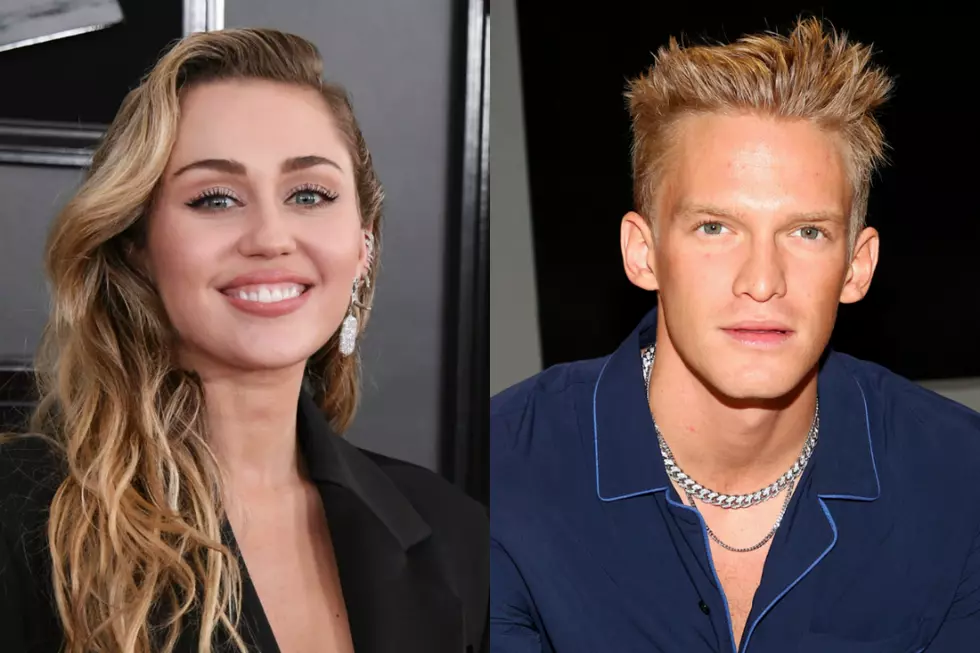 Cody Simpson Serenades Miley Cyrus With Unreleased Song in Hospital Bed: Watch
Jon Kopaloff/Astrid Stawiarz, Getty Images
The "Slide Away" singer shared that she was "suddenly" feeling "much better" after Simpson arrived. Cyrus recorded Simpson playing his acoustic guitar from her hospital bed, where he laid next to her and sang a previously unheard song.
"This sweeeeeet guy came to visit at the hospital and sang the sweeeeeetest song he just wrote for me," Cyrus gushed in a post.
"It's too special to be only heard in full by my ears," shes continued. "So I am currently pressuring him to DROP IT next week...& it's working #GoldenThing."
Fans speculated that the song isn't the only thing Simpson wrote for Cyrus: On his secondary Instagram account, he shared a sweet poem that references Elvis Presley. (He serenaded Cyrus with a Presley song and the pair recently had a date natch watching Blue Hawaii.)
It seems as though Cyrus and Simpson have even made their relationship official. Cyrus shared an Instagram story with the caption, "BF [boyfriend] coming to visit me @ the hospy [hospital]."
Watch Simpson perform to Cyrus, below.
Celebrity Friends You Didn't Know Dated The Same People