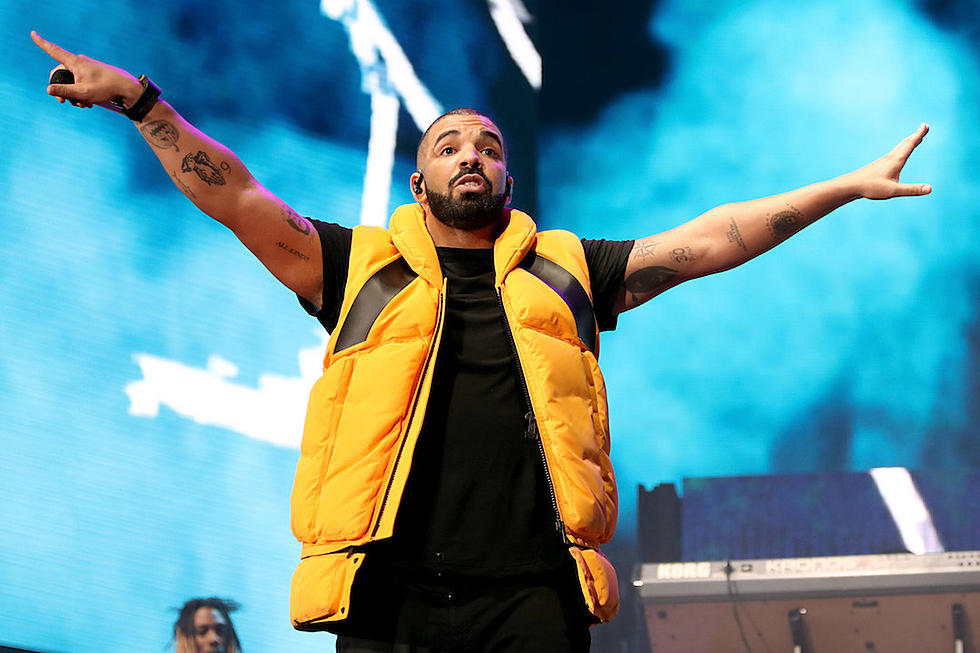 Drake, Travis Scott and Twitch Streamer Ninja Just Set a New Record Playing 'Fortnite'
Christopher Polk, Getty Images
It appears that Drake has set yet another record, although this time it had nothing to do with music.
The rapper decided to hop on Twitch and play Fortnite with popular gamer, Ninja, and pretty much broke the internet in the process. Specifically, Drizzy broke the all-time concurrent viewers with approximately 630,000 when he played Ninja, and also teamed up with Travis Scott. 
Twitch users and gamers are most likely familiar with popular gamer, Tyler "Ninja" Blevins, who typically brings in around 60,000 to 90,000 viewers per stream, according to OkayPlayer. But when Drake decided to hop on and get in on the action, it was a wrap. Immediately the numbers spiked to 200,000 viewers, and once Drake tweeted out the link to the stream, it jumped to the 600,000 range.
During the gaming session, Drake and Ninja chatted it up, with the rapper saying he likes to play in between recording sessions. They also talked about pineapple pizza, PS4 (let's see if those numbers spike in sales) and Drake showed he's a benevolent dude and dropped some weaponry for the cause, apparently.
At any rate, you can watch the videos below if you're so inclined. Of course, social media went crazy too—you can check out those reactions below as well, including one from rapper Logic, who apparently wants in on the game.
Worst To Best: Every JAY-Z Album Ranked