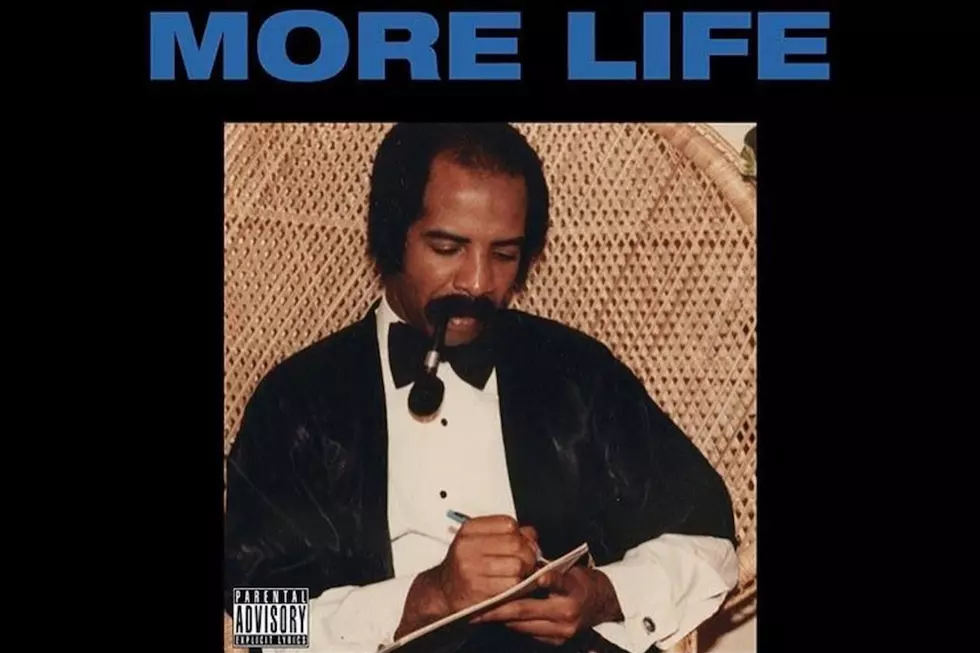 Drake's 'More Life' Is Finally Here! 10 Hilarious Meme Reactions to the Playlist
Young Money Entertainment / Cash Money Records
Drake has done it again! The Toronto rap superstar finally released his long-awaited More Life on Saturday (March 18) and it has everyone talking on the internet. The playlist is available on all streaming services including Apple Music, Spotify and Soundcloud (see below).
Let's break it on down. Although Apple Music is calling More Life an album, Drake describes the collection as a playlist. The 22-track project features guest appearances from Quavo, Travis Scott, 2 Chainz, Young Thug, Kanye West, Sampha, PARTYNEXTDOOR and Grime artist Skepta.
Among the standout chunes on the collection include the menacing, in-your-face track "Can't Have Everything" where Drake throws Meek Mill and the haters under the bus as he continues his money grind. Drizzy also throws more lyrical jabs at Meek on his confessional song, "Do Not Disturb."
On the heavenly "Glow," which samples Earth, Wind & Fire's "Devotion," Kanye West sounds like the old Kanye as he spits reflective bars about his come up in the game. On the melodic "Sacrifices," Drizzy delivers catchy punchlines and motivational rhymes. "It's a marathon not a sprint, but I still gotta win the race," he spits.
While Jennifer Lopez does not appear on More Life, Drake samples his rumored ex's On the 6 hit "If You Had My Love" on "Teenage Fever." Drizzy even reveals that he once drunk texted J.Lo on the mediative "Free Smoke" (we would love to see those messages).
Reactions to More Life have been mixed with some loving the playlist while others weren't so impressed. But most people are overjoyed that Drake has finally released some new material. So we put together 10 hilarious memes from fan's reactions to Drizzy's playlist.
There's no question that people will be talking about More Life for the next week or so. Check them out below.
Listen to Drake's More Life Playlist