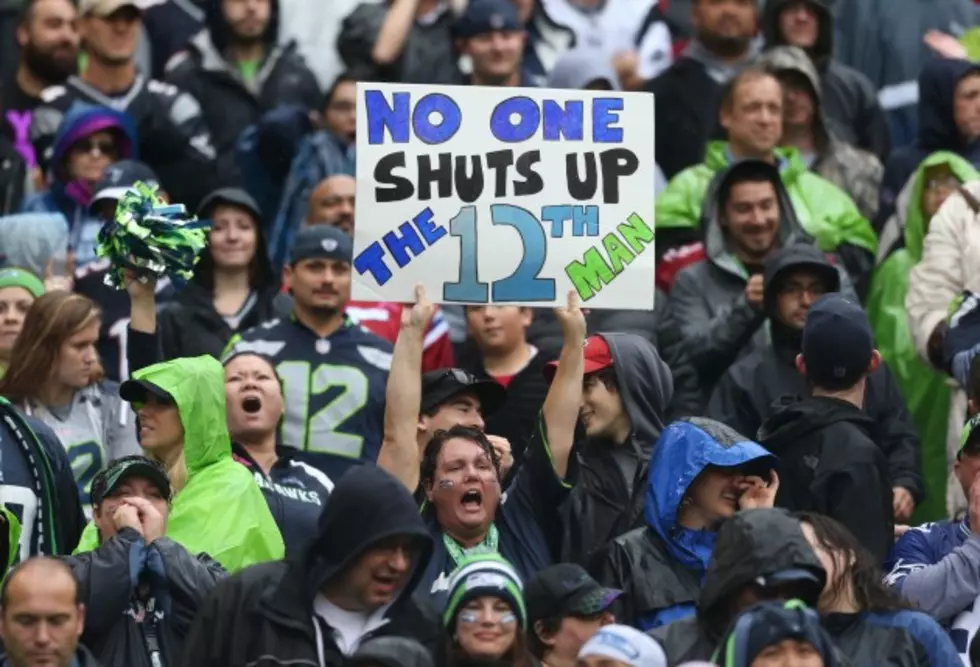 Forbes Study Says Seattle's 12th Man Not the Best NFL Fans
Getty Images
Seattle's 12th-man fans might be the NFL's loudest, but Forbes' online edition says they aren't the best. That honor goes to the Green Bay Packer cheeseheads. Where did Seahawks fans come in?
In its study to determine the best NFL fans, Forbes used the following criteria: The rankings were based on the percentage of metro-area residents who watched or listened to a football game in the past year, a team's social media reach, and data from three years of Nielsen television ratings, merchandise sales on NFLShop.com and stadium attendance percentage adjusted for capacity.
Seattle was No.1 in stadium attendance, No.4 in TV audience, No.5 in merchandise, No.10 in social media and No.12 in hometown crowd rank. As far as social media, the Seahawks have just over 2.5 million likes on Facebook and 578,000 followers on Twitter, while the Seattle metropolitan area has a population of more than 3.5 million.
Green Bay was No.1 in all categories except TV ratings and merchandise, where they ranked second and seventh respectively.
According to the study, 84 percent of adults living in Green Bay are fans of the Packers. Green Bay, Wis., has a metro area population of only about 306,000, the smallest of any NFL market, and a number which is easily surpassed by its 4.4 million Facebook page likes and 701,000 Twitter followers.
Overall, the top 10 teams are: