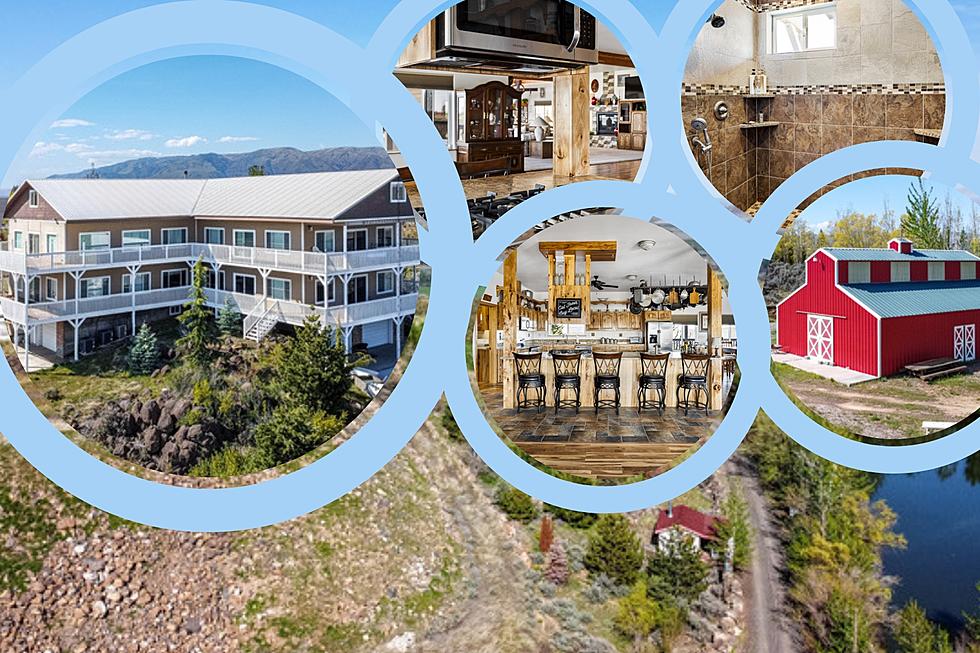 Peek Inside This Funky $1.7 Million Dream Home For Sale
Michelle Bauchman, Amy Maib & Associates
Have you ever dreamt of luxurious, country living in rural Washington state? This new listing in Tieton just might be your dream home.
Luxurious Country Living in Tieton, Washington
My jaw dropped when I saw the listing for this very unique country estate that is now for sale in Tieton. This is not an average, everyday, run-of-the-mill home. This is 11,000 square feet of living space, on 44 acres of beautiful land.
The features are nearly too many to mention and this is certainly one of those properties that you truly have to see to appreciate.
CHECK OUT THE COOL, FUNKY AMENITIES IN THIS $1.7M HOUSE FOR SALE IN TIETON, WASHINGTON
Thanks to Amy Maib & Associates for sharing this information with us. The gallery of pictures and subsequent video are a must-view.
Here are some highlights of this rural paradise 44-acre home/estate: 11,000 square feet of living space, 4 bedrooms, 5 bathrooms, two kitchens, 3 laundry spaces, wrap-around deck on two levels, and ample parking for up to 6+ cars in the lower-level garage.
Add to those amenities - a giant barn that has housed RVs, boats, limos, and up to 8 cars, a landing strip and hanger for your private plane, 8 ponds, some cherry trees, and irrigation rights. E below!
Out-of-This-World on COSMIC Lane in Tieton
Got a news tip? Email us here.
MOST POPULAR STORIES:
LOOK: This is where homes are selling the fastest right now
Stacker
compiled a list of the metros where houses are selling the fastest, according to data from Redfin.