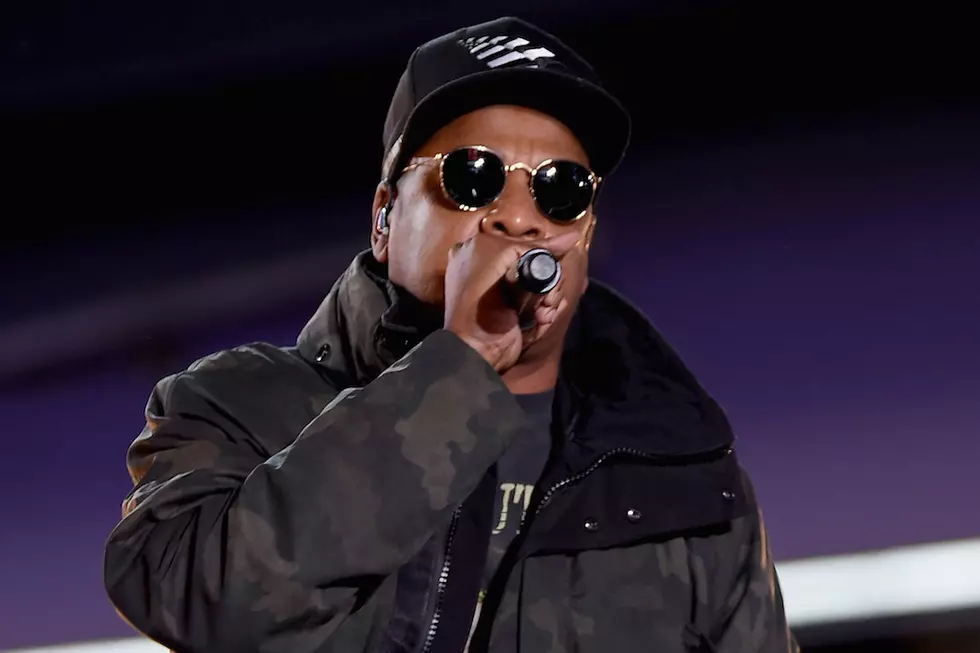 JAY-Z Shares Moving New Poem 'Dream. On.' [WATCH]
Gary Gershoff, Getty Images
JAY-Z has just shared a new poem, "Dream On" which will play before his headlining set at the Made in America Festival.
In the poem, Jay talks about his life growing up in the Marcy Houses of Brooklyn. "It takes tears, sweat, blood, five CCs," he says in the 90 second clip. "Because I know what a kid in apartment 5C see."
The video features a look around an old apartment with peeling wallpaper, focusing on an antiquated TV, a basketball and a boombox.
The Made in America Festival will take place this Labor Day weekend in Philadelphia and will also feature performances from J. Cole Solange, 21 Savage, and Migos among others.
Worst to Best: Every JAY-Z Album Ranked