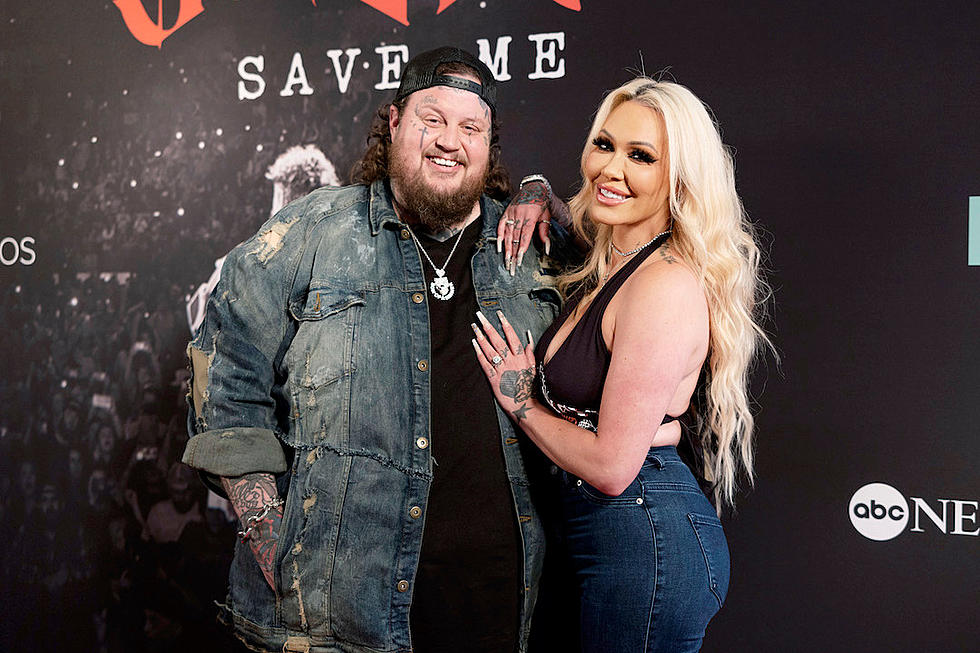 Jelly Roll's Wife Bunnie Xo Will Be Doing Meet-and-Greets on His Tour
Jason Kempin, Getty Images
Most Jelly Roll fans already know that the singer's wife, Bunnie Xo, is a major star in her own right: The host of the Dumb Blonde podcast and a massively popular social media personality, Bunnie's got quite a few fans clamoring to meet her backstage when she goes out on the road with her country star husband.
When Jelly launches his 2023 Backroad Baptism Tour next month, they'll get their wish: Bunnie says that she, Jelly and the rest of the gang will be there to meet concertgoers, take photos and more.
"So, every night that J has a concert, I get a lot of you tagging me upset that I'm not there," Bunnie explained in a recent TikTok video. "Just want you guys to know that your girl is preserving her energy for the next four months."
That's because when Jelly heads out on tour, she'll be along for the ride with him, every stop on the way. Bunnie goes on to say that the team is about to announce meet-and-greet packages for both her and her husband.
"We're all gonna be there. Just hold tight, my little bambinas and bambinos," she continues. "Come out and see us on tour. Come take pictures with the tour bus. Come take pictures with all of us ... Like, I can't wait. I'm so, so excited."
The Backroad Baptism Tour launches July 28 in Southaven, Miss. It'll extend through mid-October, and feature an array of star opening acts, such as Ashley McBryde, Elle King, Chase Rice, Struggle Jennings, Yelawolf and more.
11 Times Country Stars Called Each Other Out