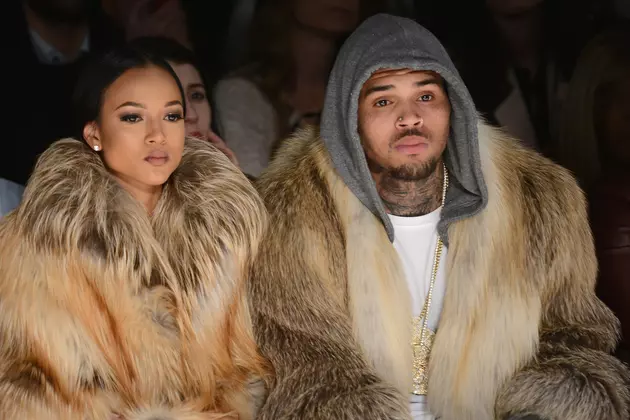 Karrueche Tran Gets Restraining Order Against Chris Brown, Says He Threatened to Kill Her
Noam Galai, Getty Images
Update (Feb. 21, 3:36 pm E.S.T.):
It seems like Chris Brown has responded to these allegations with a new video on Instagram. Peep what he had to say below, including his explanation for why he's bowing out of the fight with Soulja Boy.
In late January, a video of Chris Brown emerged in which he admits he might stalk you if he once dated you. Now, Karrueche Tran has a restraining order against C. Breezy and says he threatened to kill her.
According to TMZ, Tran filed legal documents earlier this month. In the sworn statement to the judge, Tran says that Chris Brown "told a few people that he was going to kill me." Additionally, Tran says that Brown told those people if he can't have her, then nobody else can, and threatened to "take [her] out" and "threatened to shoot [her]."
And that's not all. Karrueche also claims that a few years ago, Breezy "punched [her] in the stomach twice" and "pushed [her] down the stairs." The domestic abuse allegedly occurred while Brown was still on probation for beating up Rihanna.
According to the legal documents, Brown has threatened violence against Karrueche's friends, and he recently tossed a drink at one of them. Things aren't looking great for C. Breezy right now, as all of these claims are extremely serious.
In the video that emerged a few weeks back, Brown says, "Ladies y'all be complaining about niggas being like stalkers, in love with y'all, kinda crazy shit, and get tired of 'em," Brown says in the video. "Well guess what? I'm one of them niggas. If I love you, bitch, ain't nobody gon' have ya. I'mma make ya miserable. I'mma chase that nigga out, I'mma chase yo ass around."
XXL will keep you updated as more information surfaces.
13 Feuds Involving Rappers Going at Non-Rappers