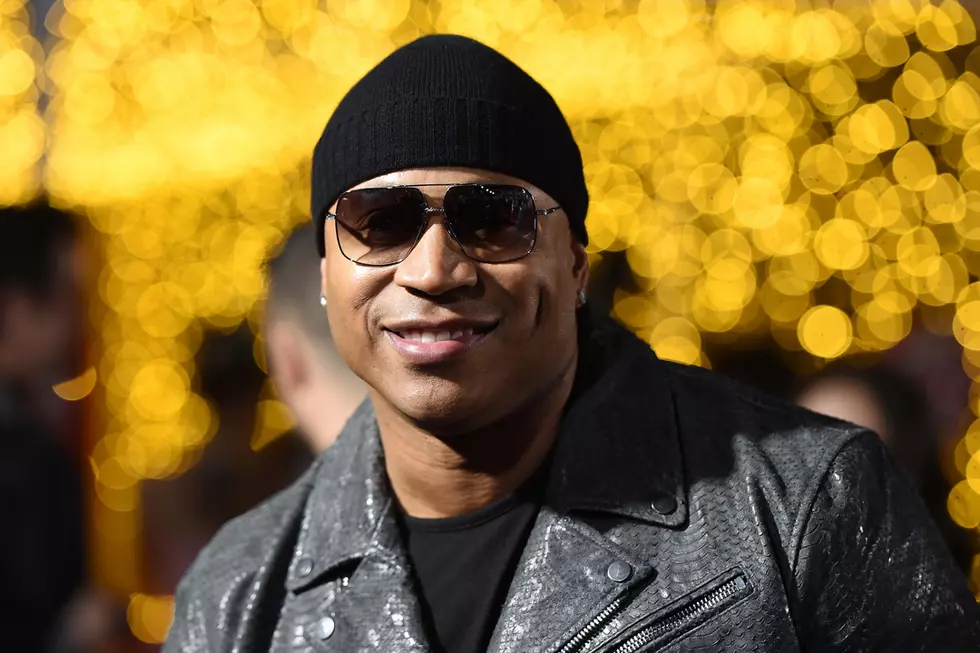 LL Cool J Is Working on a Game-Changing Album
Jason Merritt, Getty Images
LL Cool J caught the attention of hip-hop fans last week when a video of him rapping over an unreleased Dr. Dre instrumental surfaced. The Queens legend has been active lately, reminding people on Twitter and on wax that he should still be considered in the greatest of all time conversation. The "Rock the Bells" rapper said that Dre had been wanting to work with him for a while and once they got in the studio, it was mandatory that LL laid down some bars over a Dre beat.
"Basically my man DJ Pooh had called me up and said Dre was trying to link, you know, just have me come by the [Beats 1] show and say what up, etcetera, etcetera," LL told HipHopDX. "I just went to hang out and maybe talk and vibe and next thing you know, one thing led to another and we're talking hip-hop and Dre says 'Maybe you do a drop or something,' and I'm like, 'A drop? Fuck that!' and then The Good Doctor went and got his laptop and the rest is history."
LL's G.O.A.T. 2 album has been on hold for some time now but the rapper promises that his next project will be special.
"I got an itch so crazy right now, I need to find a hydrocortisone connect," he continued. "What I'm going to do is make something for [the fans]. Like a special record that's really going to be for hip-hop. I get into experimental mode and I get in my creative scientist mode and I like to do different things. Every now and then, I like to do weird shit. I'm going to give them something special, you'll see. And what it's gonna do is, it's going to change the game because a lot of people are getting away with 25-point games right now and they need someone to drop 50 on 'em. This shit is crazy to me!"
With his name making the rounds in the press, expect new official music from LL Cool J soon.
See 40 Hip-Hop Albums Turning 20 in 2016