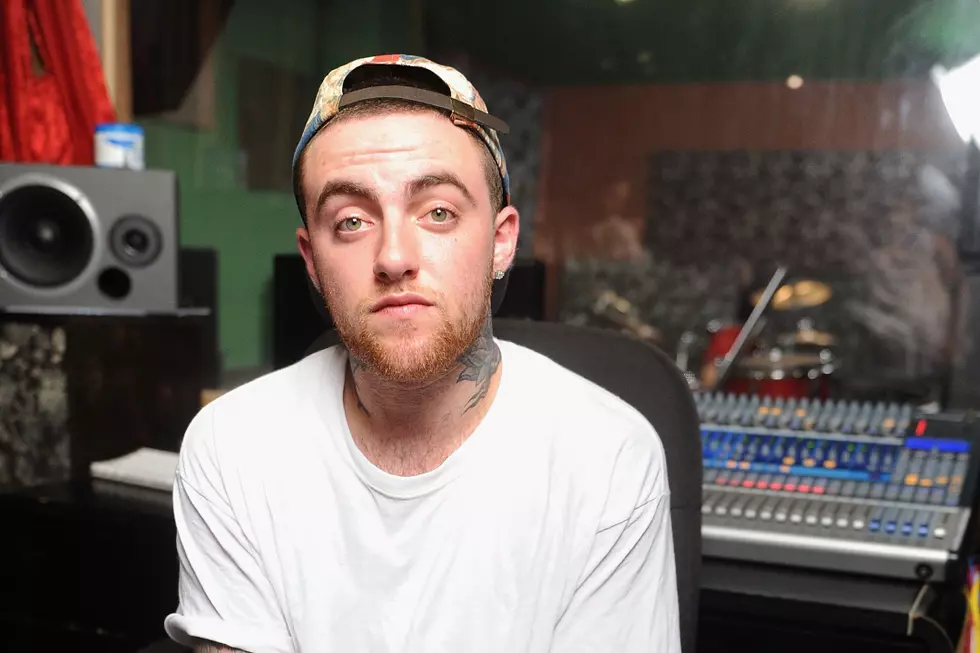 Mac Miller's Vigil in Pittsburgh Brings Thousands of Fans to Mourn
Jamie McCarthy, Getty Images
Mac Miller made Pittsburgh's Blue Slide Park famous when he named his debut studio album after it. Now, just a few days after his death, thousands of fans gathered at the park to honor the late rapper.
The event took place on Tuesday (Sept. 11) and was organized by Nightfall Records, a local label. "Mac deserves to be sent off with an evening of celebrating his life, discussing his struggles, and remembering his stories; most importantly for his iconic work that brought joy into the lives of everybody who listened," the label said.
Thousands of fans of the Swimming rapper gathered in the park, as artists painted portraits of him, people placed candles and Pittsburgh Steelers memorabilia and DJs played Mac's music. The famous blue slide in the park even got a fresh coat of paint courtesy of the Pittsburgh Public Works.
"There are strict rules on naming of public assets within the city now. I believe it's three years after someone has passed that you can then name something after them," he said on Monday (Sept. 10). "This was basically done in order to not have politicians naming things after themselves while they're still in office."
Miller was found dead in his San Fernando Valley, Calif. home on Sept. 7 from an apparent overdose. He was 26 years old. While drugs are believed to have played a role in his death, authorities still await the results of a full toxicology report.
Take a look at some photos and video from Tuesday's vigil.
See Photos of Mac Miller's Different Looks Over the Year