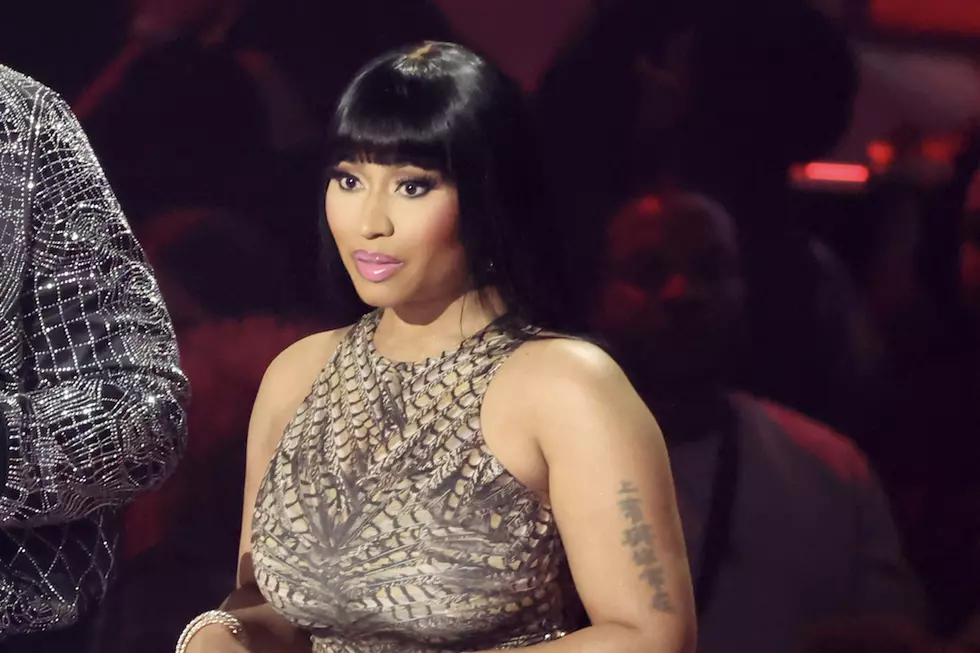 Nicki Minaj Caught in Swatting Call Prank for Alleged Child Abuse and Fake House Fire – Report
Arturo Holmes/Getty Images
Nicki Minaj was reportedly victimized by a swatting call prank earlier this month.
What Happened at Nicki Minaj's Home?
According to a TMZ report, published on Sunday (June 11), Nicki Minaj was caught in a swatting call prank on Monday (June 5) after an anonymous phone caller falsely told police her 2-year-old son was being abused. The prankster contacted child services, which led to Los Angeles Police Department sheriff's deputies rolling up at the rap superstar's California mansion.
According to a law enforcement source, deputies spoke with Nicki and her husband Kenneth Petty and examined their son — who is affectionately known as "Papa Bear" — before determining there was no sign of abuse. The deputies surmised that the "Red Ruby Da Sleeze" rapper was a victim of a swatting call.
However, the media outlet reported that another caller phoned 911 hours later to report a fire at Nicki's house. Police determined that was a bogus phone call as well.
The Queen rhymer is reportedly pursuing legal action against the person or persons involved in the prank phone calls.
XXL has reached out to Nicki Minaj's rep and the Los Angeles Police Department for comment.
What Is Swatting?
According to the Los Angeles Police Department, the term "swatting" refers to someone who places a false emergency call for service, which causes a large police response, often a SWAT team, which gives the prank its name.
The pranksters would call a law enforcement agency near the victim and place a false call that a horrible crime or a threat (possibly a hostage situation) has taken place at the victim's home. This often brings law enforcement officials, SWAT and medical personnel to the home only to discover nothing has happened. The prank is known for wasting time and resources that could be used for pursuing real crimes.
Thankfully, Nicki Minaj and her husband are safe and nothing serious happened during their swatting prank incident.
See 22 Hip-Hop-Related Police Raids
These rappers had some serious run-ins with the police.