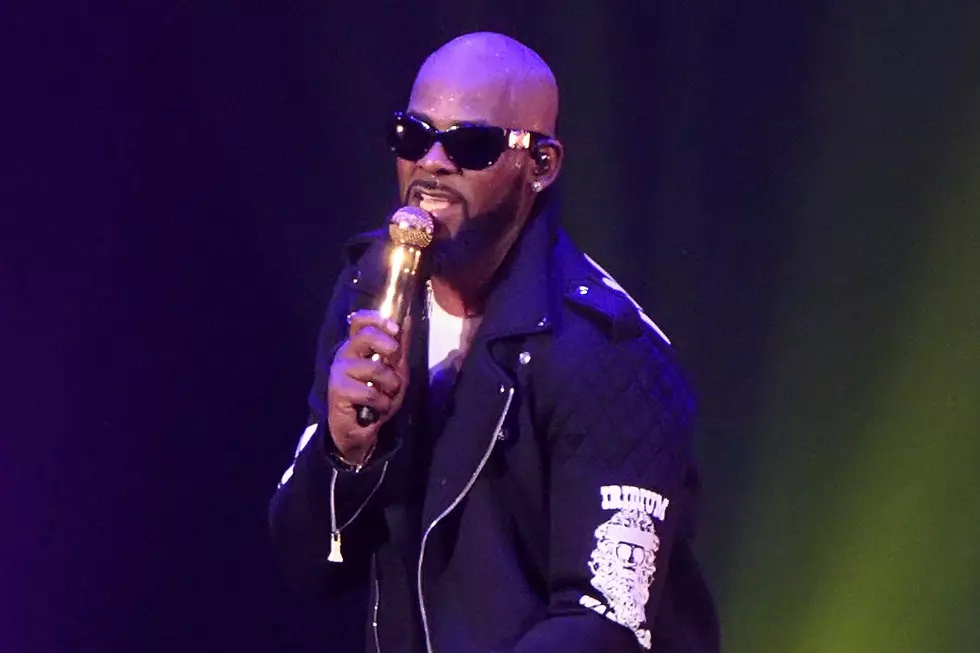 R. Kelly Shows Up Late But Still Performs In Virginia Amid 'Sex Cult' Scandal [VIDEO]
Daniel Boczarski, Getty Images
R. Kelly performed his scheduled concert in Virginia Beach, Va., on Friday (July 28) amid the allegations that he's holding women against their will in an alleged "sex cult."
TMZ shared some footage from the show and Kells told the crowd that the "boss man" wanted him to tone it down. "I don't want to offend nobody, but I told them I'm a grown-ass man," he said.
"I told them, 'They hired R. Kelly so I got to do the R. Kelly show,'" he continued. "It's all entertainment. Don't get caught up all in it, it's just entertainment."
He then warned concertgoers if they get offended easily to leave immediately because "it's about to get freaky than a motherf---er up on this stage tonight." And it definitely got R-rated.
During the show, Kelly asked a female fan to wipe the sweat off of his body with a towel. Kelly then encouraged the woman to wipe his crotch with the towel and then grab it.
Although the front row seats were filled up with his dedicated fans, eyewitnesses in attendance said that the 20,000-seat venue was only half full. Also, Kelly was booked to perform a 90-minute set but because he showed up late he only performed for an hour due to the local curfew.
The 50-year-old R&B vet have two more concerts to fullfill this weekend. R. Kelly has one show in Baltimore on Saturday (July 29) and another one in White Plains, N.Y., on Sunday (July 30).
Before embarking on his tour, R. Kelly called the sex cult allegations "a bunch of crap" and promises fans that he will move forward with his appearances.