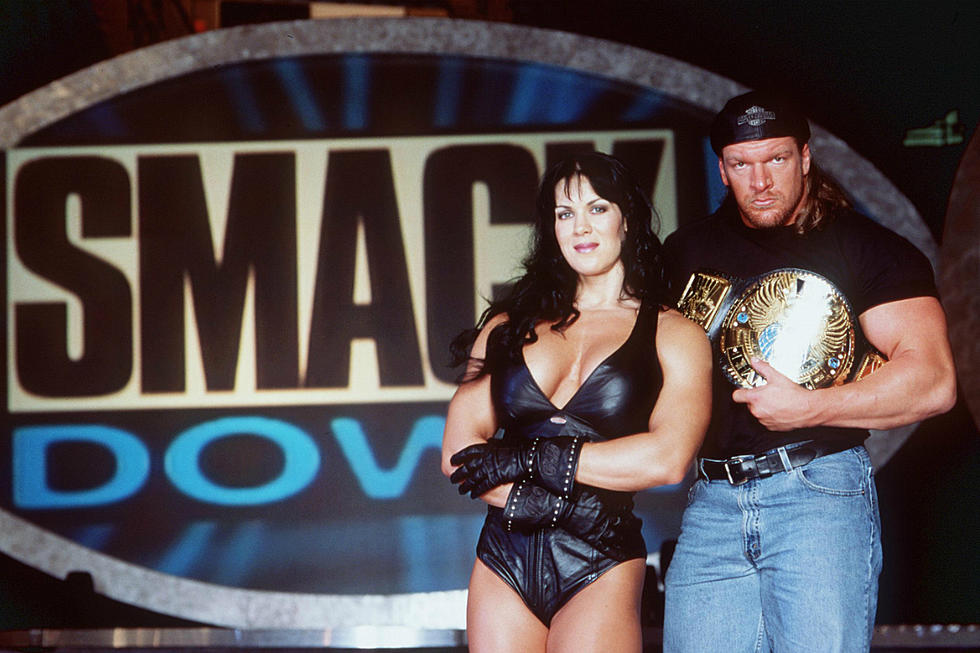 Rappers React to WWE Wrestler Chyna's Death
Getty Images
The professional wrestling world suffered another tragic loss as news came down this morning that Chyna's body was found last night (April 20) in her Redondo Beach, Calif. home.
Known as the "Ninth Wonder of the World," Chyna broke down barriers in the world of sports entertainment as she became the only woman wrestler to hold both the Intercontinental Championship and Women's Championship belts at the same time. Her role in the original D-Generation X crew helped cement her status as a professional wrestling icon and pioneer.
"It is with deep sadness to inform you today that we lost a true icon, a real life superhero," read her official Twitter account. "She will live forever in the memories of her millions of fans and all of us that loved her."
The hip-hop world is full of diehard professional wrestling fans and upon hearing the news, artists, DJs and personalities chimed in on social media with tributes to the fallen wrestler. Check out the gallery of rappers reacting to her death above.
According to TMZ, police officers are investigating the death as a possible overdose, considering her history with drug use and abuse. The report states that prescription bottles were found in the home, but there were no illegal drugs on site. In 2008, the wrestler appeared on VH1's Celebrity Rehab.
Following her stint with the WWE, Chyna appeared on the independent wrestling circuit and also transitioned into the adult entertainment world, releasing six pornographic films between 2004-2013. In recent years, she ventured to Japan to teach English.