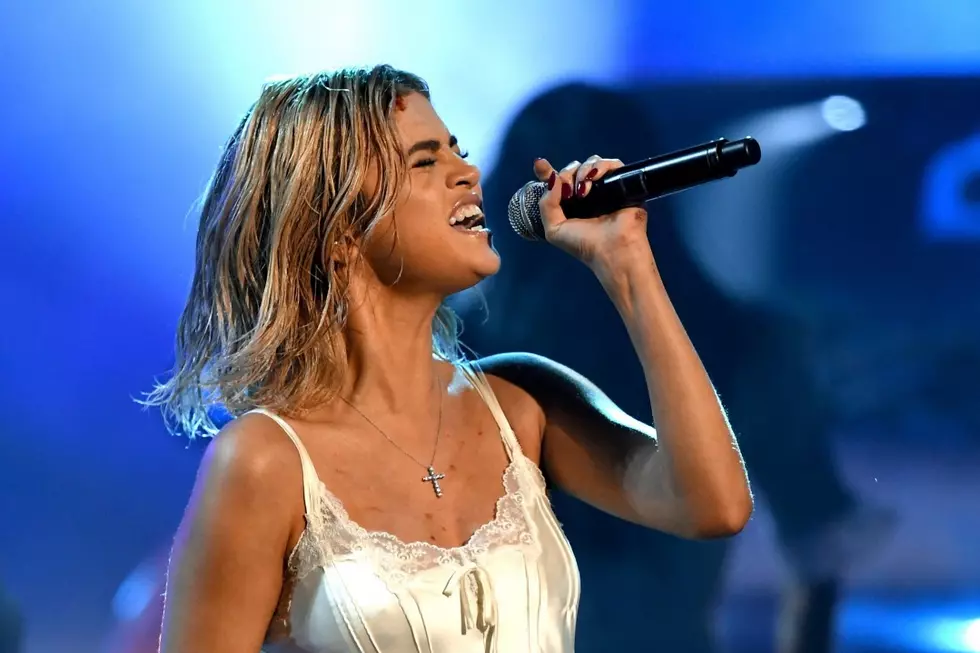 Selena Gomez's 'Lose You to Love Me' Lyrics: Listen to Her Heartfelt Breakup Anthem
Kevin Winter, Getty Images
Selena Gomez has been hard at work on her upcoming third studio album, and on Wednesday (October 23) she gave fans a taste of just what she's been recording.
The 27-year-old released "Lose You To Love Me," her first single since releasing "I Can't Get Enough," her 2019 collaboration with Benny Blanco, Tainy and J Balvin released earlier this year.
The new single also came with a stunning music video shot in black and white that focuses on Gomez's facial emotions and the track's moving, poignant lyrics.
Listen to the track and watch the music video, below:
Gomez first created a stir on social media on October 16 by posting a cryptic childhood photo, writing, "We always go into it blindly." Fans quickly speculated that the "Back To You" singer would be releasing new music. Hours later, Gomez shared a snapshot of an Amazon billboard in Times Square that invited fans to follow her via Amazon's Alexa.
Check out the full lyrics to Selena Gomez's "Lose You To Love Me," below:
[Verse 1]
You promised the world and I fell for it
I put you first and you adored it
Set fires to my forest and you let it burn
Sang off key on my chorus
[Pre-chorus]
'Cause it wasn't yours
I saw the signs and I ignored it
Rose-colored glasses all distorted
Set fire to my purpose and I let it burn
You got off on the hurtin'
When it wasn't yours Yeah
[Chorus]
We'd always go into it blindly
I needed to lose you to find me
This dancing was killing me softly
I needed to hate you to love me
To love, love, yeah
To love, love, yeah
To love, yeah
I needed to lose you to love me
To love, love, yeah
To love, love, yeah
To love, yeah
I needed to lose you to love me
[Verse 2]
I gave my all and they all know it
You tore me down and now it's showing
In two months you replaced us like it was easy
Made me think I deserved it
In the thick of healing, yeah
Repeat Chorus
Repeat Verse 1
Repeat Chorus X 2
[Bridge]
And now the chapter is closed and done
And now it's goodbye
It's goodbye for us
Selena Gomez's Best Red Carpet Photos