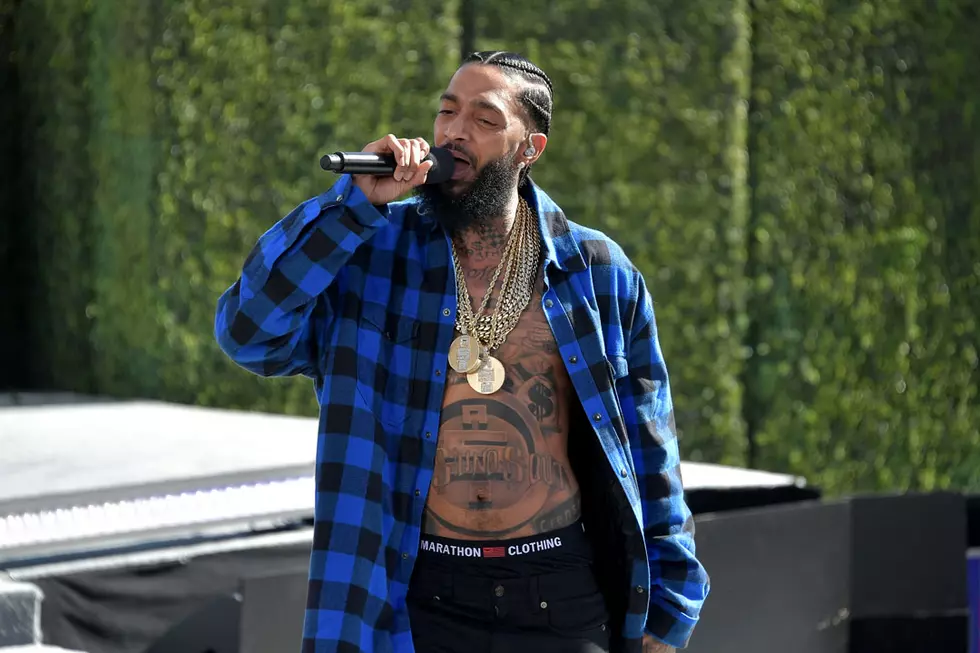 Shots Fired Outside Nipsey Hussle's Clothing Store in Los Angeles
Neilson Barnard, Getty Images
A fight almost turned deadly when shots were fired in the parking lot of Nipsey Hussle's The Marathon Clothing store in Los Angeles on Friday (Sept. 14).
Nipsey is reportedly in New York City to attend the Diamond Ball, but while on the East Coast a serious situation went down at his Crenshaw-area clothing establishment. Witnesses tell TMZ, a huge fight broke out in the parking lot of the store. During the brawl, one of the participants pulled out a gun and licked a couple shots into the air in an attempt to stop the melee. Those involved then dispersed from the scene before police arrived.
Authorities showed up a short time later and discovered blood in the parking lot. According to the report, they questioned employees inside the store who did not offer any pertinent information that would assist in the solving of the crime. Police hope to review the security footage in order to pinpoint a suspect.
Nipsey's clothing store is just one of his attempts at bringing business and commerce to his hometown. In February, he linked with Vector90 and the District 8 Los Angeles City Council to launch a coworking space in the Crenshaw area of South Los Angeles. In March, he was part of an investment team that put in a bid to purchase a historic Los Angeles hotel.
So far, no one has been arrested in the shooting at Marathon.
See 33 Rappers With Wild Neck Tattoos