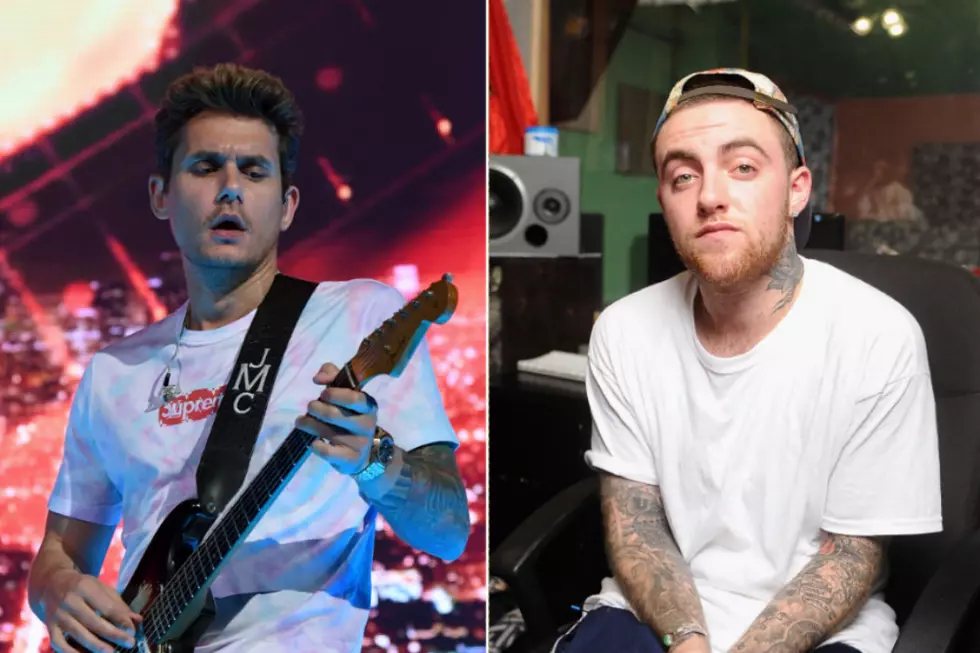 Singer John Mayer Gives Reason for Turning Down Mac Miller Tribute
Ethan Miller / Jamie McCarthy, Getty Images (2)
The end of the year is often a time to reflect on what happened in the past 12 months and the death of Mac Miller in September was definitely one of the most shocking moments of 2018. People are still reflecting on the tragic passing including singer John Mayer who recently opened up about turning down a chance to participate in a magazine tribute dedicated to the late rapper.
Mayer explained himself on Instagram on Friday night (Dec. 28). Posting a photo of Mac to his timeline, he went in detail in the caption.
"Several weeks ago, I was sent an email asking if I wanted to take part in a Mac Miller tribute for a magazine as part of an end-of-year recap," Mayer starts. "I passed on it, not because I didn't want to talk more about him, but because I couldn't; I had shared all the memories I had of him in the brief time of our getting to know one another."
Mayer went on to add he wishes he'd gotten to know the Pittsburgh rapper better during his time on Earth and the fact that he didn't saddens him.
"I replied to the email and sat in silence for a few minutes," he continues. "That day, I discovered a new dimension to the sadness of his passing - I wasn't upset because I knew him well. I was upset because I didn't. I wish I had more to tell you about Mac Miller. What I do have to remember him by are a couple of beautiful mental photographs that I'll keep with me the rest of my life."
Months after Mac's untimely death and people are still coming to grips with the situation. Fans of the rapper recently received some good news last month when it was revealed Mac's Swimming album was nominated for a 2019 Grammy for Best Rap Album.
Check out Mayer's post about not participating in the Mac Miller tribute below.
See Photos of Mac Miller's Different Looks Over the Year