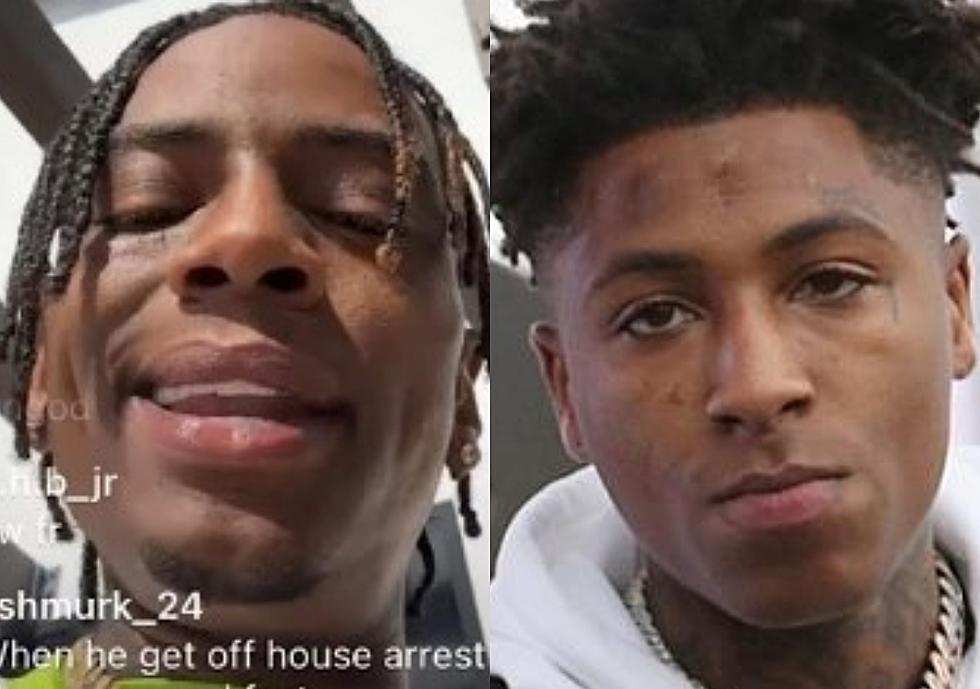 Soulja Boy Threatens to Pull Up on YoungBoy Never Broke Again After YB's Comments About Meeting Up
souljaboy/Instagram/Gary Miller/Getty Images
Soulja Boy wants all the smoke with YoungBoy Never Broke Again and is threatening to pull up on the home-confined Louisiana rapper.
Things have been tense between YoungBoy Never Broke Again, Lil Durk and Soulja Boy, with the beef between Top and Durkio recently heating back up, and SB inexplicably interjecting himself into the situation by calling out both rappers for announcing they would be dropping albums on the same day as his. On Friday (May 12), YB responded to Soulja Boy's taunts by replying to a SB video on Twitter, "That's a fact! I swear it's gone be nice to meet you too." The quip from YB sent Soulja on a wild rant.
"You can't wait to meet what? Boy, what the f**k you said?" Soulja Boy snapped in an Instagram Live video a short time later. "Boy, you don't want to meet me, n***a. This s**t ain't sweet. This ain't no meet-and-greet, n***a."
"I can't wait to meet you, too, n***a," Soulja Boy adds before slapping his phone off its stand. "Bring your p***y-a** out the house. You can't come outside. On God, you on house arrest. F**k you talking about? Matter fact, you can text me the address, we'll come to you, n***a. We can come to Utah."
From there, Soulja continues his WWE-style diatribe, threatening to put more dents in NBA YoungBoy's head.
This isn't the first time Soulja has gone in on NBA YoungBoy on Live. Back in December, he dissed the Don't Try This at Home rapper's stop the violence stance and called him out for painting his fingernails.
See Video of Soulja Boy Going in on YoungBoy Never Broke Again Below
See 10 of the Shortest Beefs in Hip-Hop
Beefs within rap that ended quickly.