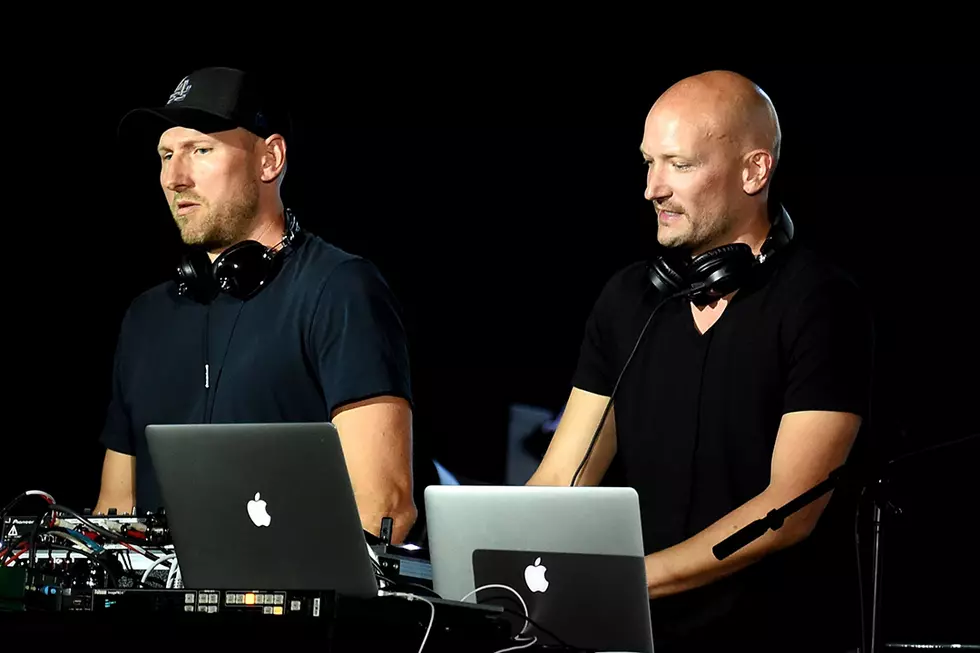 'Waterfall': Pink and Sia Team Up for Debut Single by Norwegian Duo Stargate
Kevin Winter, Getty Images
Norwegian duo Stargate, who have produced and co-wrote everything from Beyoncé's "Irreplaceable" to Rihanna's "Rude Boy" to Katy Perry's "Firework," will be releasing their first single as artists themselves this Friday (Mar. 10).
Tor Erik Hermansen and Mikkel Eriksen first gained worldwide attention in 2005 after they collaborated with Ne-Yo on his No. 1 hit "So Sick." They've since written and produced 10 Billboard Hot 100 #1 singles in the U.S. (11 in the UK), and won two Grammy Awards — once in 2008 for Best R&B Song with Ne-Yo's "Miss Independent," and 2010 for Best Dance Recording with Rihanna's "Only Girl In The World."
RCA Records, who will release the duo's new music, promises in a press release that the duo "will surprise, excite and inspire both existing and new fans through their own new forthcoming music, which will feature new, up and coming artists, as well as some of today's biggest superstars."
Listen to a preview below.
Celebrities Who Supported Hillary Clinton During the 2016 Election: