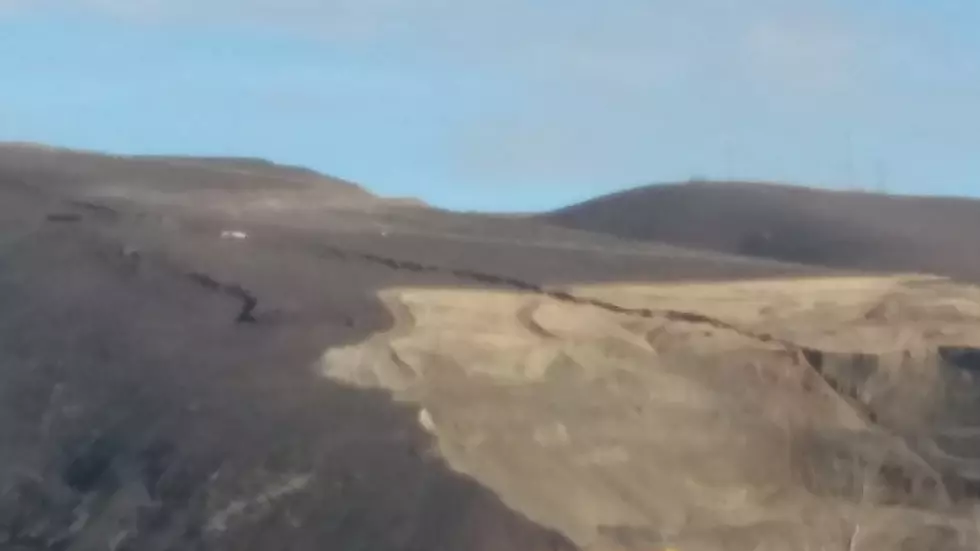 The Latest Updates And Footage of the Crack In Rattlesnake Ridge [VIDEO]
Photo by D-Rez/ TSM
Slowly but surely, Mother Nature is taking her time with the crack in Rattlesnake Ridge. State officials have stopped by to check on the progress, Emergency crews are prepped and ready. Many eyes are watching Rattlesnake Ridge -- geologists, experts on landslides, local citizens.
Local residents who have been asked to evacuate are getting help with shelter. With the crack moving at a rate of a foot a week, geologists, landslide experts, local and state officials have predicted the landslide could happen by late February or early March. Everyone is just playing the waiting game now.
Tuesday (Jan. 16) emergency crews and officials held a press conference giving updates on the the slide and new guidelines for people using drones. And they outlined new consequences for people venturing up Rattlesnake Ridge.
Here is the latest updated press conference courtesy of the Yakima Herald-Republic -- and check out the latest video, courtesy of Steven Mack