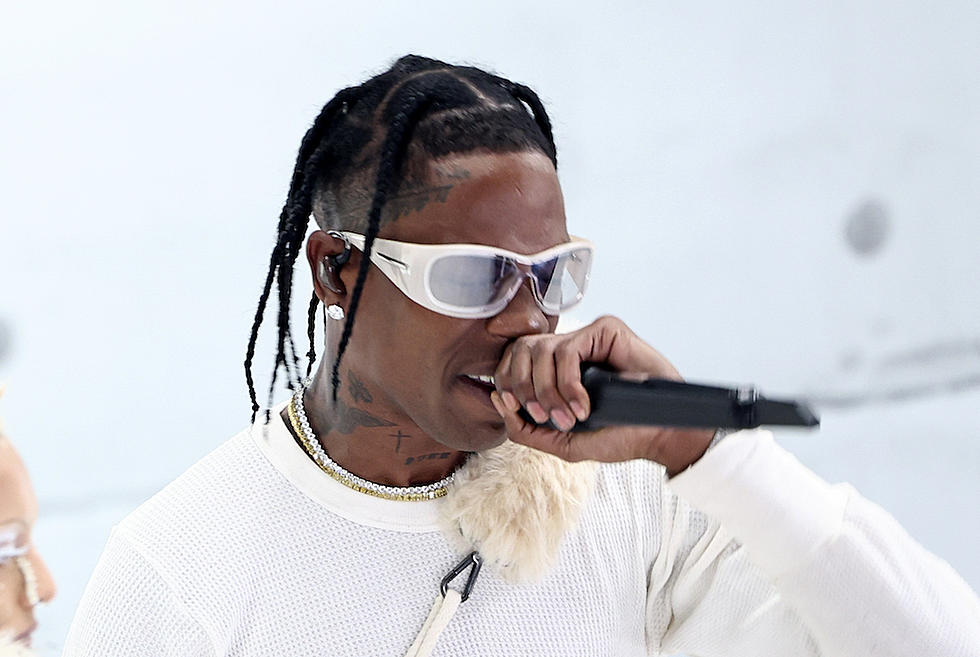 Travis Scott Fans Cause Italian City to Shake During Rapper's Performance
Matt Winkelmeyer/Getty Images
Fans at Travis Scott's concert in Milano, Italy were loud and rowdy enough to shake a small city.
Travis Scott Fans Cause a Small City to Shake in Milano, Italy
On June 30, Travis Scott performed in front of 80,000 people at the La Maura racetrack in Milano, Italy. According to a local news report in Italy, the crowd and music were so loud that neighbors in the western area of ​​the city thought it was an earthquake. In the news outlet's clip below, it showed toys on a table vibrating as well as house plants shaking. But alas, it wasn't an earthquake, just fans rocking out to La Flame.
The concert venue must be very close to the residential neighborhood, which could explain why the area was shaking. Videos from a Travis Scott fan page in Italy show that the Ragers (aka Travis Scott fans) were ferociously raging during the Houston rapper's performance despite damp conditions from torrential rains in May.
Travis Scott Gifts Fans Sneakers and Utopia Merch at One of His Concerts
There's never a dull moment at a Travis Scott show. Recently, a Travis Scott fan page posted a video of La Flame allowing one person from the audience to recite lyrics to his song "Lost Forever." On cue, the diehard fan was able to repeat the verse word for word without skipping a beat.
Travis was so impressed by the young man rapping his lyrics that he took off his Utopia-branded T-shirt and gave it to him. Not only that, he also gave the fan his Air Jordan 1 low sneakers right off his feet. The fan was visibly overwhelmed by the gifts he received from the Astroworld creator. Check out the video below.
Take a look at Travis Scott fans making an Italian city of Milano shake below.
Watch Travis Scott's Fans Making Milano, Italy Shake Below (Swipe Left)
Watch Travis Scott's Performance In Milano, Italy Below
See the Guide to Rappers Touring in 2023