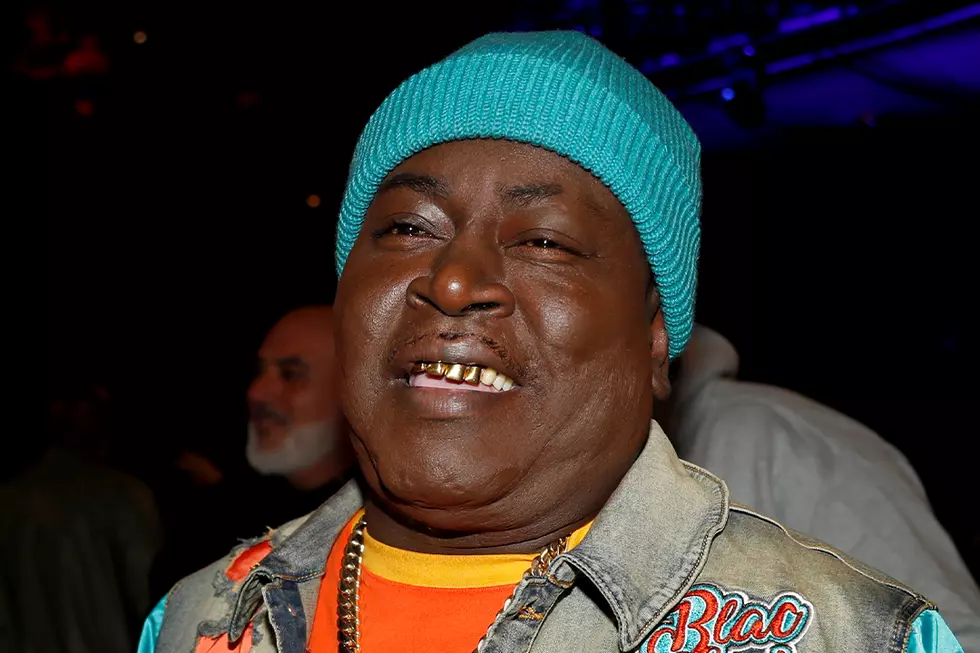 Trick Daddy Has 30-Year-Old Gold Grills Replaced After Not Visiting Dentist for 15 Years – Report
Johnny Nunez/Getty Images
After 30 years, Trick Daddy has replaced his iconic set of gold grills in exchange for a five-star smile. The legendary Miami rapper reportedly needed surgery after allegedly refusing to visit a dentist for the past 15 years.
According to a report published by TMZ on Monday (April 17), Trick Daddy, who has been just as known throughout hip-hop for his famous gold teeth as he has been for making hits, is hitting the scene with an entirely new smile. In what's being described as the "end of an era," Trick Daddy reportedly needed bone graf surgery ahead of receiving a new set of porcelain veneers, a process that has already set the "Take It to Da House" spitter back about $60,000.
TMZ reports that over the course of the next two months, Trick Daddy will become the proud owner of some freshly revitalized chompers a whole 30 years after he originally had his gold teeth installed.
According to 5 Star Smiles, the renowned South Florida dental practice tasked with hooking up Trick with some newfangled fangs, the Miami native's gold caps deteriorated his teeth so deeply over the past three decades, that surgery was required to take care of some extensive bone loss.
In the Instagram slideshow posted by The Shade Room below, Trick Daddy shows off the results of 5 Star Smiles' work thus far. With temporary fillings currently in place while his gums heal, Trick Daddy is reportedly set to have the bottom set of gold grills removed sometime next week. The entire process is slated to be featured on an upcoming episode of Love & Hip Hop: Miami later this year as Trick Daddy will show off his shiny new smile on national television.
XXL has reached out to both Trick Daddy and 5 Star Smiles for comment on the matter.
Trick Daddy is the latest in a long line of rappers who've traded in their flossy fangs in exchange for fresh pearly whites recently. 21 Savage, Plies and Soulja Boy have all joined the elite enamel club over the past couple of years. Most recently, Lil Pump reportedly coughed up $25,000 on some new teeth also courtesy of 5 Star Smiles.
See Trick Daddy's Gold Grills Replacement by 5 Star Smiles Below
See the Most Recognizable Looks in Your Favorite Rappers' Careers
Nicki Minaj, Future, Lil Uzi Vert and more.