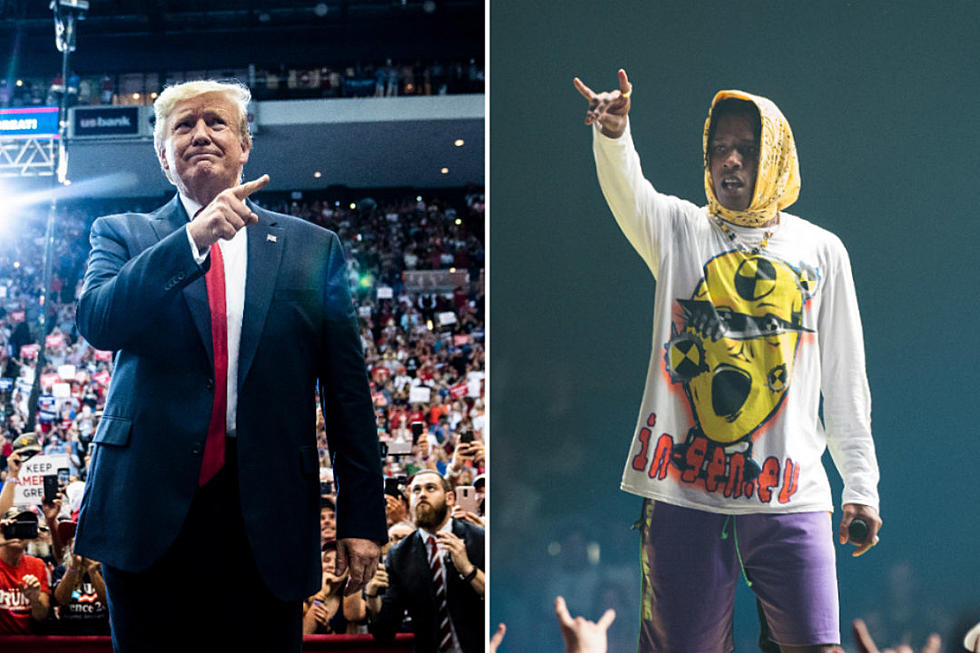 U.S. Warned Sweden of "Negative Consequences" If ASAP Rocky Case Wasn't Resolved: Report
Jabin Botsford / David Wolff, Getty Images (2)
The A$AP Rocky case has made things tense for U.S. and Sweden relations. According to new leaked diplomatic documents, the U.S. government warned Swedish officials that the ruling of the case might have an affect on the two countries' rapport.
On Saturday (Aug. 3), CNN published leaked documents that were written by U.S. Special Presidential Envoy for Hostage Affairs, Robert C. O'Brien, and addressed to the Swedish Prosecution Authority. Dated on July 31, the day Rocky's trial on assault charges began, O'Brien wrote that the U.S. was intent "to resolve this case as soon as possible to avoid potentially negative consequences to the US-Swedish bilateral relationship."
The letter received a response from Sweden's Prosecutor-General, Petra Lundh, the following day. He defended the procedures of the prosecutor and the Swedish court.
"No other prosecutor, not even I, may interfere with a specific case or try to affect the prosecutor responsible," wrote Lundh. "Furthermore, when a person is charged and the case is brought before a court, only the court can decide, during or after the trial, whether or not to release the person or decide on supervised detention."
"THANK YOU FROM THE BOTTOM OF MY HEART TO ALL OF MY FANS, FRIENDS AND ANYONE ACROSS THE GLOBE WHO SUPPORTED ME DURING THESE LAST FEW WEEKS," Rocky wrote on Instagram upon his release. "I CANT BEGIN TO DESCRIBE HOW GRATEFUL I AM FOR ALL OF YOU THIS HAS BEEN A VERY DIFFICULT AND HUMBLING EXPERIENCE I WANT TO THANK THE COURT FOR ALLOWING ME BLADI AND THOTO TO RETURN TO OUR FAMILY AND FRIENDS THANKS AGAIN FOR ALL OF THE LOVE AND SUPPORT."
The rapper and his co-defendants will learn their fate on Aug. 14.
See Photos of Every XXL Freshman Ever Inducted Into the Freshman Class Over the Years