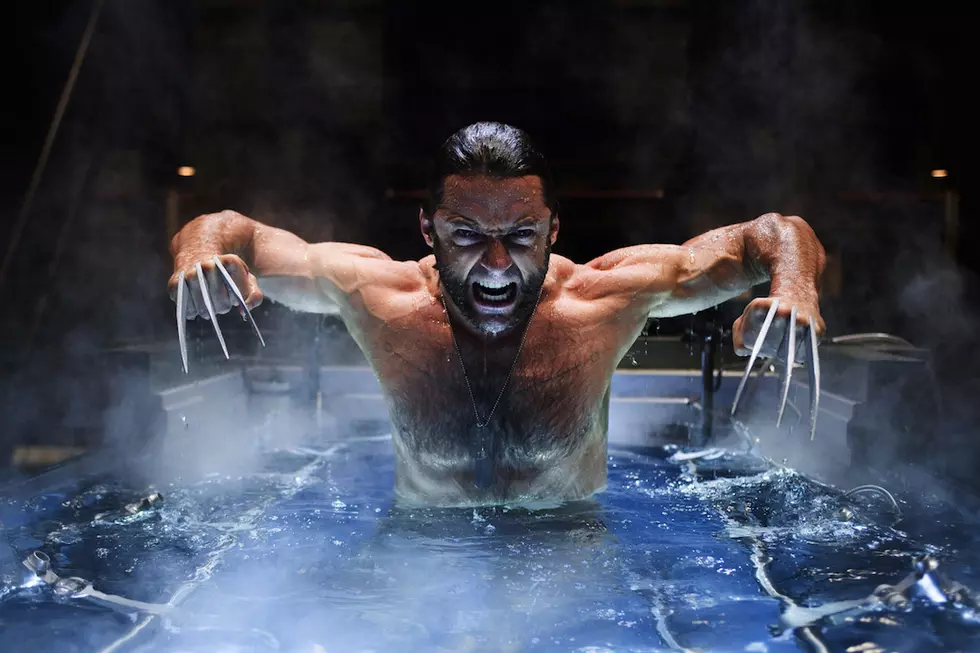 'Wolverine 3' Begins Filming, Confirmed to be Rated R
Fox
While Hugh Jackman and Wolverine make only a very brief appearance in X-Men: Apocalypse, the Oscar-nominated actor and his popular mutant alter ego are returning for Wolverine 3, the upcoming sequel that will serve as Jackman's last. From the Apocalypse press day in London, we have some new details on the film including that filming has now begun and that, as rumored, Wolverine 3 will be rated R.
We still don't know what Wolverine 3 will be called (it surely will have some fancy subtitle) or really what it's about (despite persistent rumors that Old Man Logan serves as the inspiration for the film), but Collider caught up with producer Simon Kinberg who dished a little about the upcoming film:
It takes place in the future, and […] it is an R-rated movie. It's violent, it's kind of like a western in its tone. It's just a very cool, different film.
Kinberg also once said that his Fantastic Four reboot was a "good movie" so the verdict is out on just how "cool" and "different" this upcoming Wolverine movie will be.
This film's R rating (or, at least it's aim for an R rating) may be viewed as a response to Deadpool's massive success earlier this year, but Jackman has been openly campaigning for an R-rated Wolverine film for years. He told MTV in 2011, "If there's ever going to be a superhero that is going to be R-rated, it's going to be Wolverine." He wasn't quite right on that last part, but he certainly was right about the future of his character.
Though there have been persistent rumors, Kinberg refused to confirm Patrick Stewart's participation in the film, which is odd because that feels like a thing that will be confirmed very shortly. Beyond Jackman and Stewart, the film also stars Boyd Holbrook, Eriq La Salle, Stephen Merchant and Richard E. Grant. James Mangold is returning to direct after last directing The Wolverine.
Wolverine 3 opens in theaters on March 3, 2017.