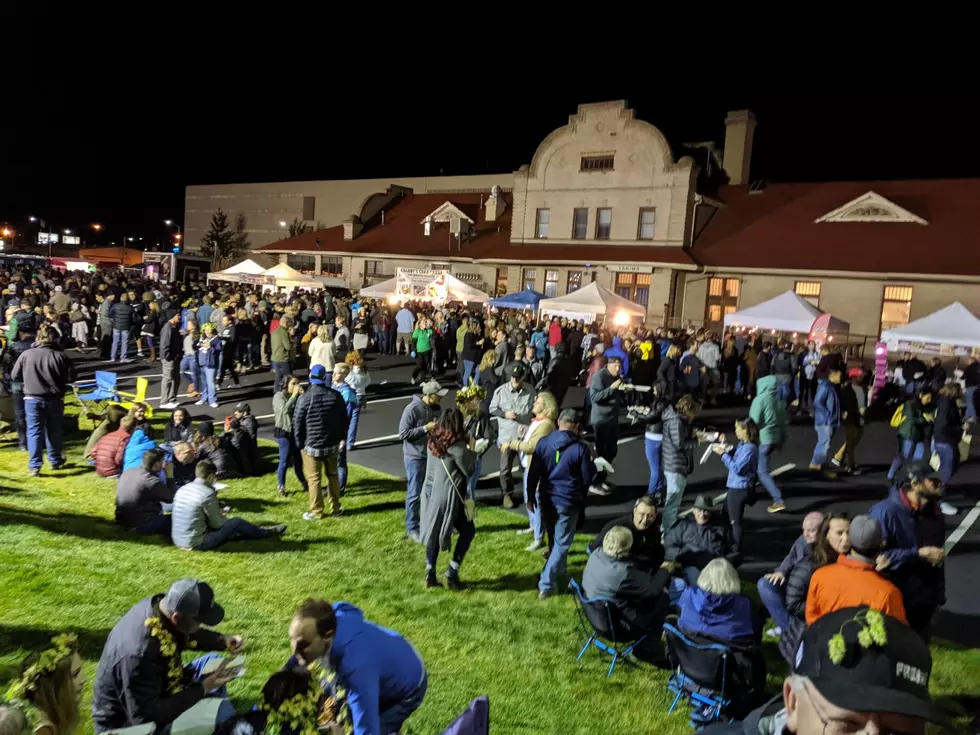 2020 Fresh Hop Ale Fest Officially Canceled
John Riggs, Townsquare Media
While it really shouldn't come as much of a surprise these days, it still stings every time we find out another concert or event gets canceled due to the coronavirus pandemic. The latest to officially announce that they are shuttering for 2020? The Fresh Hop Ale Festival.

In a press release today (July 2), Fresh Hop Group President Karl Vanevenhoven made the grim announcement. The festival, which moved to the old Track 29 area in downtown Yakima for the first time in the event's history, was scheduled for October 3rd.
Via their official Facebook page, the organization, which donates tens of thousands of dollars to support Yakima county based arts and science organizations, stated that "all ticket sales for the 2020 Fresh Hop Ale Festival WILL BE HONORED for the 2021 festival to be held on Saturday, October 2nd. As a non-profit organization, we appreciate all of you that support our mission. We hope that you can help us continue by keeping your ticket for 2021."
The event has grown exponentially in popularity over the years as beer aficianados come from around the world to sample brews made with hops that have been recently harvested.
In the meantime, let's remember the good times with these pics from last year's event:
Which concert or event will you miss the most? Let us know by sending us a message via our free mobile app!
Enter your number to get our free mobile app
Coronavirus Pandemic: Which Tours and Festivals Are Canceled (and Not)?