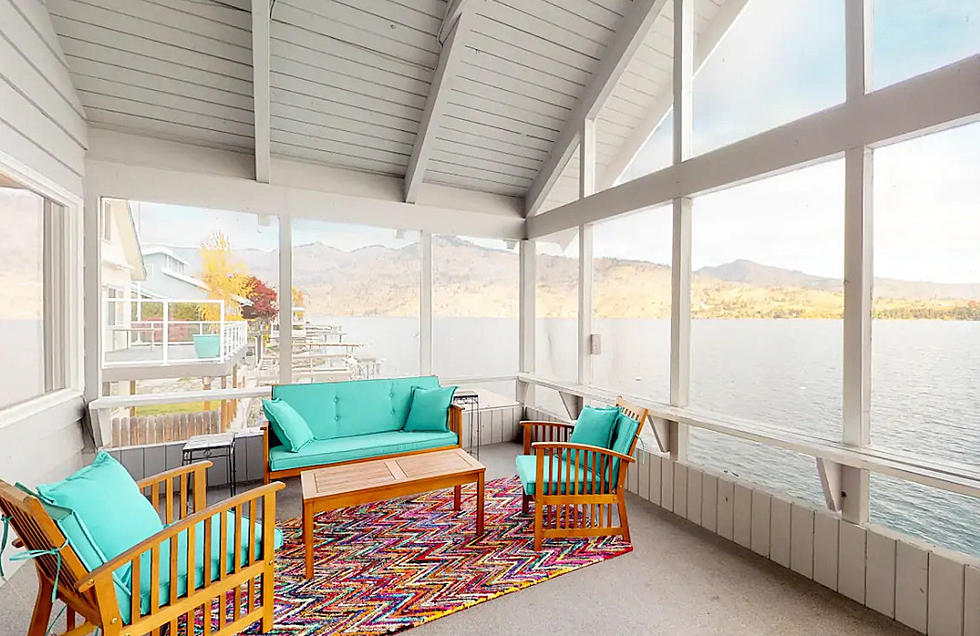 4 Grand Airbnb Rentals for Labor Day Weekend, Grab 'Em While You Can!
Vacasa Washington via Airbnb.com
Labor Day Weekend is coming up so if you've been itching to get the heck out of dodge, enter Airbnb.com stage left. People are willing to pay TOP DOLLAR for a stay at in Walla Walla, Spokane, Chelan, and Entiat, WA. Scroll below to find the area you'd want to stay in and see how much money you'll be shelling out!
AIRBNB CHELAN:
How about grabbing some friends and kids and rent out this gorgeous lakefront cabin in the Chelan area? I did a quick search for 4 adults and 4 kids and this property came up for $1,143 a night (plus taxes and fees). You get to have the entire place to yourself, you don't have to stay in certain rooms. This residence has five (5) bedrooms, so you have three (3) king beds at your leisure and bunk beds for the kids. You will spend Labor Day Weekend on the waterfront and have your own private entrance!
Chelan Lakehouse on Airbnb
AIRBNB ENTIAT
Would you rather go camping? Rent this private camping site in Entiat (near Chelan) called "The Beach" for $288 a night (plus taxes and fees). In addition to a beautiful beach, there are electrical outlets and a porta potty available for your Labor Day Weekend stay. You could potentially make it a "glamping" experience!
AIRBNB WALLA WALLA
If you want to get away from the smoky skies of the Upper Yakima Valley, head east toward Walla Walla. You can rent this entire home for $600 a night (plus taxes and fees). They call this place "Taylor Inn" and it comes with space for 13 people. Four (4) bedrooms and 3.5 baths are available, so make it a family weekend getaway. And yes, there's WiFi!
Taylor Inn at Walla Walla via Airbnb
AIRBNB SPOKANE
Want to stay in something a bit more luxurious for your Labor Day Weekend? Head over to Spokane where you can rent this lodge for $575 a night (plus taxes and fees). It's called the "Latah Lodge". They do plainly state no pets are allowed, so don't try to sneak in your pooch or kittens. It has a hot tub, so at least you can soak away your worries here while overlooking the Latah Valley. Bring your own shampoo though! This huge home has four bedrooms and four baths.
The Latah Lodge in Spokane via Airbnb
Maybe Kid Rock Should List His for-Sale $2.2 Million Detroit Mansion for Rent on Airbnb!