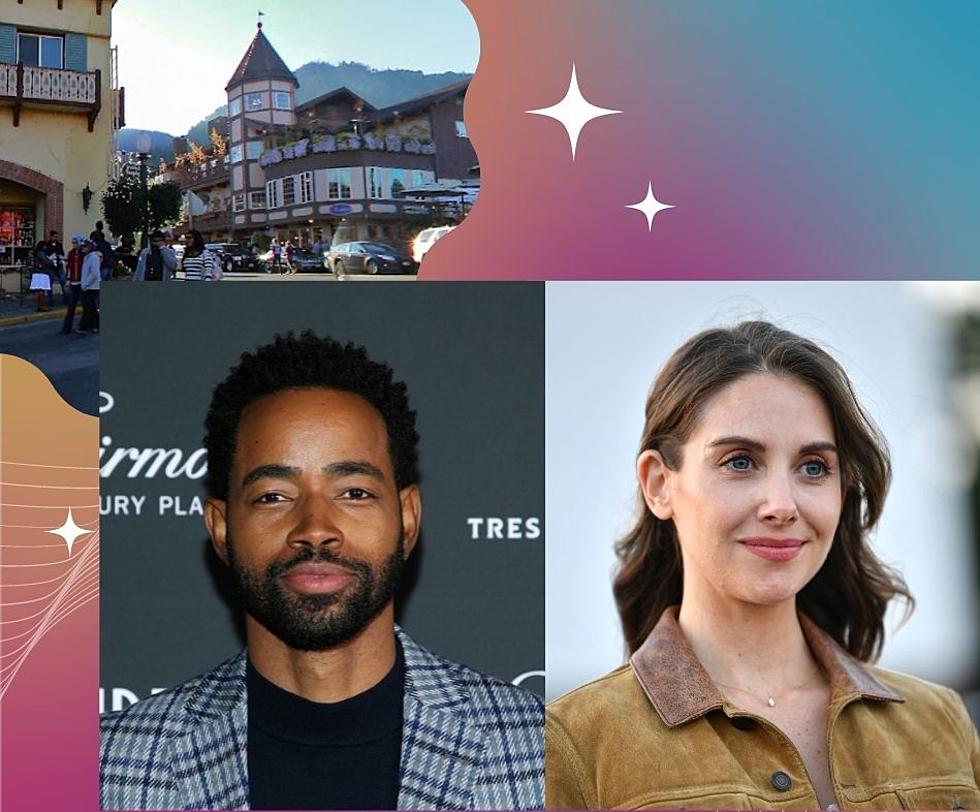 Alison Brie, Jay Ellis Spotted Filming Movie in Downtown Leavenworth
Getty Images/Canva/Google Maps
Two of my local Yakima Valley girl friends, Tiara and Dionna, went to Leavenworth, Washington, for a girls' day trip last week and whilst they were there, they spotted celebrities Alison Brie (Annie Edison from the NBC show, Community):
and Jay Ellis (better known as Lawrence on the hit HBOMAX TV show from Issa Rae, Insecure):
They were in Leavenworth filming a movie for Amazon Prime Video! Brie's husband, Dave Franco, is directing the film, Somebody I Used to Know, for Amazon Prime Video.
Alison and Jay were seen by my friends sitting on a bench in downtown Leavenworth feeding each other what appears to be popcorn (see their video below). Leavenworth is about two and a half hours from Seattle, so to me the fact that this city was chosen as their filming site instead of Seattle or Vancouver, BC, is PRETTY. DANG. COOL! I wish people would start filming more movies in YAKIMA, but that is another story for another day!
My friends were so excited to see "Lawrence" that they grabbed their phones and started recording videos. One of their videos of the movie shoot showed Alison Brie doing the "Robot" dance but I didn't get a copy of that one. Too funny!
I begged my friends to send one of the videos to me so I could share it with you. Shout out to my girls, Tiara and Dionna, for being in the right place at the right time in Leavenworth!
My friends said they were just minding their business walking down the street chatting and peering into the shops, when all of a sudden they spotted Jay. It was such a coincidence for them because just a week prior, we had recently discussed the latest season of Insecure, and how we expected the next episode to be all about Lawrence's character on the show. (Lawrence had gotten another character on the show, Congruences, pregnant, so us fans of the show were predicting the aftermath of them having a baby.) Okay, the character is really named Condola but for some funny reason, us fans of the show call her anything BUT. I'm talking seriously funny over the top names for Condola like:   
But enough about Cappuccino, let's get back to JAY ELLIS!!
View this post on Instagram
Somebody I Used to Know is reportedly a romantic comedy and I can't wait to see it. Production for the film began in September 2021 and they just wrapped up the movie a couple of days ago, according to Alison Brie's Instagram page.
 

 

 

View this post on Instagram

 
Find out which famous actress was born the same year as you!
Other Amazing Black actors who made entertainment history!