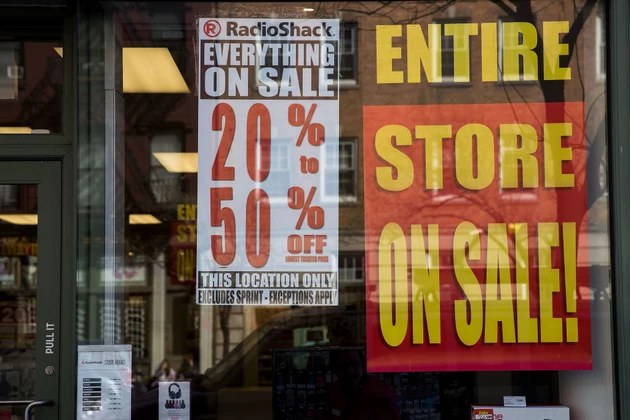 Another Wave of Radio Shack Closings in 2017. One Saved; One Lost
Getty Images
Radio Shack announced they were set to close 552 stores across the United States. This isn't the first time many Radio Shack locations were closing. Though we lost our Valley Mall location last time, We still have a couple of them in our area. Now, one more is slated to close in the Yakima Valley.
Unfortunately, we're saying Good-Bye to the Radio Shack in Sunnyside at Mid-Valley Mall.
The Radio Shack location at 910 Summitview isn't on this list. It's saved for the second time.
Business Insider says that it's a combination of high rent and low foot-traffic for the reason to close the stores that have been selected. Some are slated to close immediately while others are slated to be closed in April.
See the other locations around the country and breath easy knowing we still have a Radio Shack in our area. Many locations can't say that.