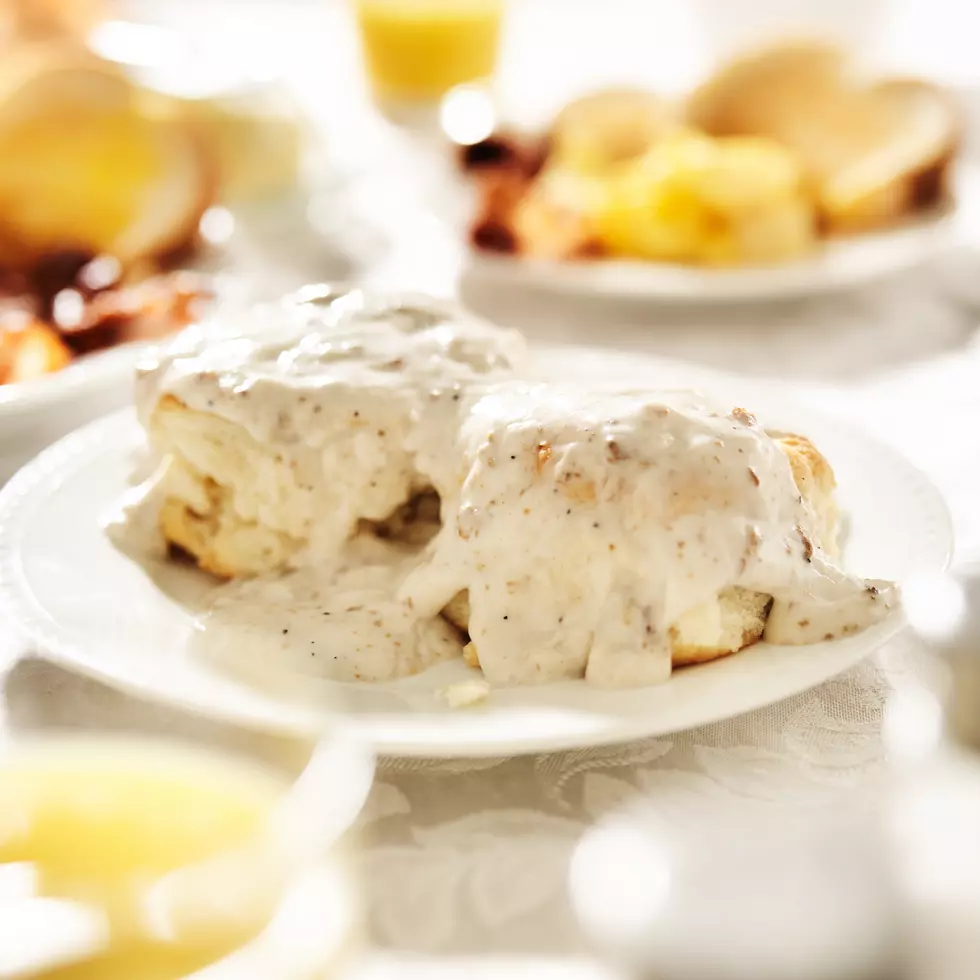 Where's the Perfect place to get Biscuits and Gravy in Yakima?
rez-art
It's national biscuits and gravy day, sure you can celebrate at home. However, there are some top-tier restaurants in Yakima that make some of the best biscuits and gravy that's ever graced my tongue.
I formed the perfect list for you to celebrate this beautiful holiday, go out and grab yourself a plate! If you're feeling fancy some places even have specialized versions of the dish including making it eggs benedict style.
Ballesteri's on Summitview
One of the first breakfast spots I tried in Yakima and it quickly became my favorite. Their whole menu is made fresh every day and even though the pandemic, they did everything they could to stay open and adjust to the new ways people were eating from restaurants. Thankfully they've stayed open and continue to bring some of the most delectable breakfast items I've ever had.
Including their Biscuits in gravy. Served with sausage gravy over two fresh-made biscuits. It's not only filling but with so much food you'll be having some tasty leftovers later on in the day. Trust me it won't last until tomorrow not after you get the first taste.
Sweet Bee's on Fruitvale
The first time I sat down to eat at this restaurant it felt different from other ones I'd been to in Yakima. It felt like I was in my grandma's kitchen, the staff is almost like family, everyone is in a good mood and doing their best to put a smile on your face.
The food is made with love and fresh ingredients making the best breakfast you can imagine. Their biscuits and gravy is a savory and hearty breakfast, it's not too rich or salty and it will keep you full until dinner time. Like I said it's not too rich so it's not that bloated full feeling but more like a delicious home-cooked meal filling. Definitely stop in and grab some biscuits and gravy, have it there or take it to go!
Cafe 11th Avenue
Another absolute favorite, Cafe 11th Avenue makes some of the best breakfast food you can find in the Yakima Valley. Everything is made fresh, you can get your standard bacon and eggs breakfast or go out on a limb and try something new like their breakfast waffle sandwich.
Of course, I'm still partial to the Biscuits and gravy, how can you not be when these guys make it? Rich, savory, filling and you never get tired of it. I've ordered it more times than I can count and I love all breakfast food but these guys just get the biscuits and gravy right every time!
Did your favorite place make the list? If it didn't shoot me a message and help me find more places being overlooked in the Yakima valley!
KEEP READING: Here are the best places to retire in America
Here are 50 of your favorite retail chains that no longer exist.