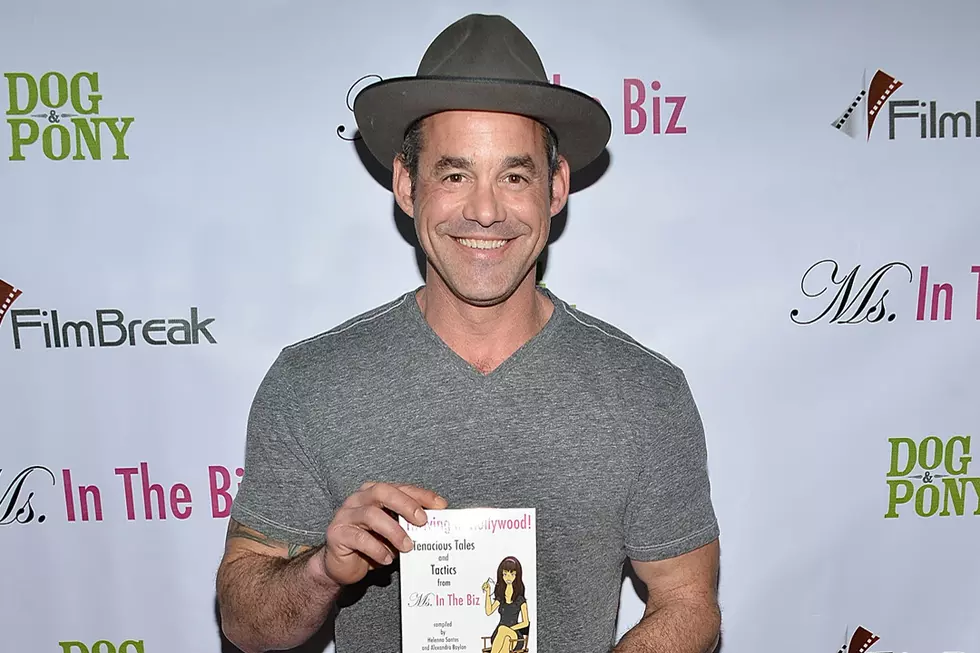 'Buffy' Actor Nicholas Brendon Arrested in Florida
Araya Diaz, Getty Images
Nicholas Brendon was arrested on Friday night (March 13) in Florida for allegedly damaging property and criminal mischief, according a Tallahassee police report.
The actor, known best for his role as Xander on Buffy the Vampire Slayer, was there to do an autograph signing at the ALT*Con "Geek Convention." At 11PM that night, he called the cops and reported that his phone and wallet were stolen from his room at the Hotel Duval. However when cops arrived on the scene, the hotel manager said "a celebrity guest, Nicholas Brendon, has taken pills and alcohol while he has been at the hotel today. He was walking around the hotel with blood on him and his clothes torn and wet from a toilet overflow he created [in a hotel room]," according to the police report.
When police went to investigate the scene with Brendon, they found a bottle of prescribed pills that was supposed to have 10 in it. But court reports say that there was only one pill left. Authorities also found his hotel room to be a mess, totaling, according to the police file, up to $1,000 in damages. At that point, Brendon was put under arrest. He was then released the following day (March 13) and is scheduled to appear in court on March 30.
After leaving the station where he was held, he explained to the Tallahassee Democrat that he had experienced depression in the past and the pills lead to this particular blackout. "I stopped taking my meds a while ago, which was a mistake," Brendon said. "It culminated yesterday with my taking some sleeping pills and then going into a blackout."
This isn't Brendon's first run-in with the law. He was arrested on similar charges in February for trashing a hotel room in Fort Lauderdale, Fla., and similarly in Boise, Idaho, last October.
Since Buffy the Vampire Slayer went off the air in 2003, he has appeared in Kitchen Confidential and more recently Criminal Minds.