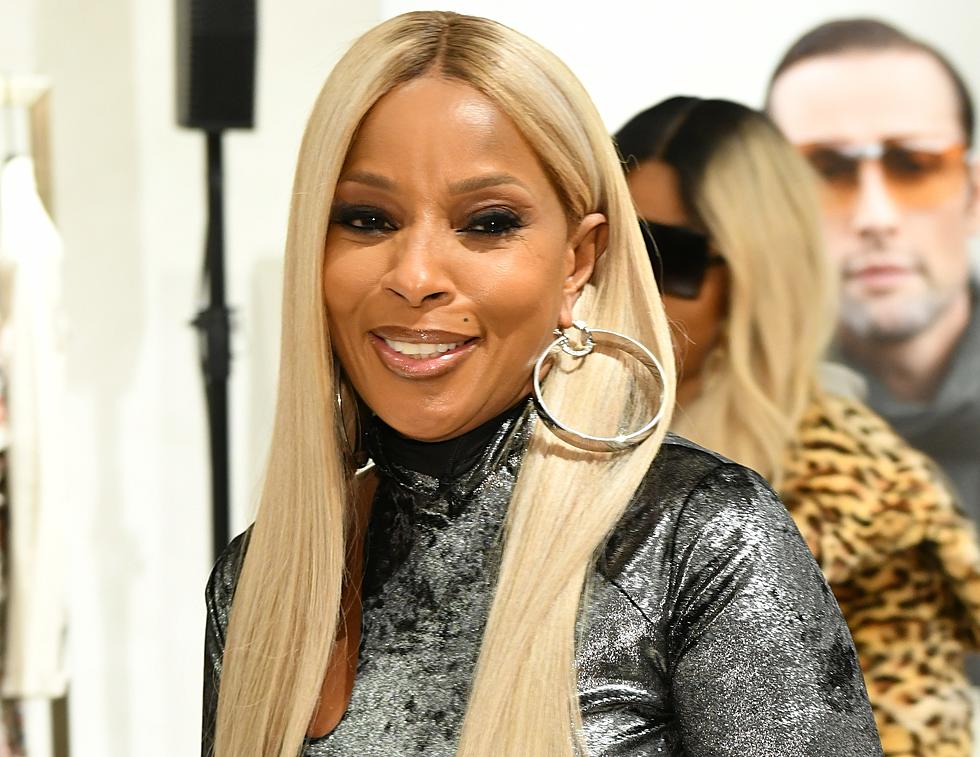 Did You Know Singer/Actress Mary J. Blige Has Her Own Wine Label?
Getty Images for Saks Fifth Aven
Did you know that Mary J. Blige has her own wine label? Keep reading to find out where you can find her wine in town! If you are like me, you had no clue Mary J. had her own wine collection. I can't even remember how I found out about it, my memory must be going bad. It's either that, or I am sleep deprived and my mind is closing up shop early. It doesn't matter how I found out, it matters THAT I found out.
They had me at WINE!
Time out: If you are still scratching your head wondering who the heck Mary J. Blige is, then you, too, may be suffering from sleep deprivation! She is known in most circles as "the queen of hip hop soul" and she's also an actress and philanthropist. You may have seen her acting work in The Jamie Foxx Show, quite a few Lifetime movies, NBC's live TV production of The Wiz where she played Evilene, the Wicked Witch of the West, the movie Rock of Ages with Tom Cruise, and she was even in the Tyler Perry play-inspired film, I Can Do Bad All By Myself.
The older I get, the less my body can tolerate the cheap wine. I've been happily racking up on the Walgreens bottom shelf sales of Merlot, Cab Sauv, and Chardonnay thru the last decade, but now I think it's time we parted ways and I moved on to the better quality wines so that I get fewer headaches and nausea! Maybe my body is done drinking too many tannins, as they say!
Enter that Mary J. Blige wine, stage left. I'm in the mood for softer, more delicate wine to go with my palette.
Mary J. Blige's wine label is called Sun Goddess Wine and it was released in 2020, right in the crux of the coronavirus pandemic. When you try to enter the wine label's website you will be greeted with a hard stop, just like it was some sort of big ole digital club bouncer: "You must be 18 years old to enter." After you get past the "bouncer", you are whisked into the Sun Goddess club where you have your choice of Pinot Grigio Ramato (rosé), and a Sauv Blanc (Sauvignon).
Blige teamed up with the family of Italian winemaker Marco Fantinel to create her wine collection. She says she likes to pare her wines with shrimp, seafood pasta, salads, and some of her own songs.
Check out the Mary J. Blige wine here. I tried to order some wine directly from her website but there are only New York state locations listed there, so I found this website that can have it delivered to a location in the Yakima Valley and Tri-Cities near you! Bon appetit!
LOOK: The most famous actress born the same year as you
What Are the Signature Drinks From Every State?