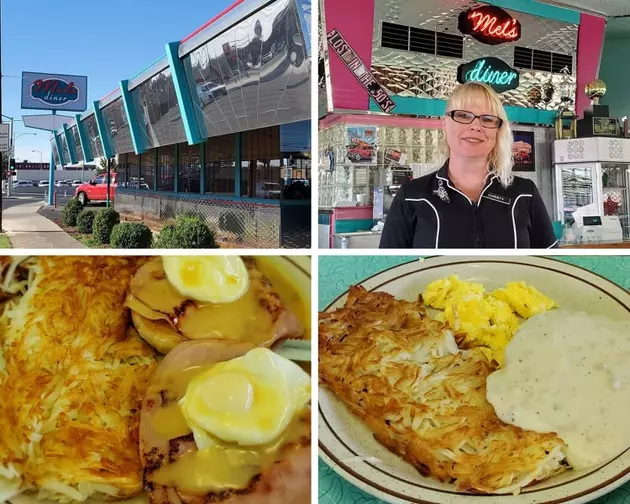 Do You Know the History of Mel's Diner, and Has It Closed for Good?
TSM/Sarah Johnson/Canva
When was the last time he went to Mel's Diner? If it's been a minute, I get you, I understand.
You will be very surprised if you go to Mel's Diner after 1:30 p.m. during the week day or in the weekends, because they are no longer open for dinner.
When the restaurants in Yakima County started closing because of the frightening rates of coronavirus cases back in the middle part of March 2020, Mel's Diner was impacted just as much as the rest of our county's local eateries. One rumor has iit that at the time, Mel's had 35 servers and staff working but because of the covid pandemic, only three of those 35 servers came back to work!
That is one of the rumors I heard about Mel's Diner in the Facebook group, WTF Just Happened in Yakima.
Other rumors that I heard included that Mel's was going out of business. That is simply not the case, at least not as of the time of writing this article. The confirmation was verified by the daughter of the original owner of Mel's Diner.
Do you know the history of Mel's Diner? Julie Clark, the daughter of John Puccinelli, stated in the WTF Just Happened in Yakima Facebook group that it was her father, John, who opened up Mel's Diner back in 1982.
A young man named Fred, was the manager of Mel's Diner for many years. In the year 2001, John Puccinelli sold Mel's Diner to Fred.
Over the decades, Mell's Diner became pretty famous for offering anyone who came into the restaurant a free steak and tips dinner on their birthday. To my knowledge, Mel's Diner does not offer that promotion any longer, in fact Mel's Diner is now only open for breakfast and lunch between the hours of 6 a.m. and 1:30 p.m.
The Best TASTY Hometown Diners in the Yakima Valley
Try them out and see which one will become your favorite.
[carbongallery id="61f2f352e8ce4d3d975bbe75"