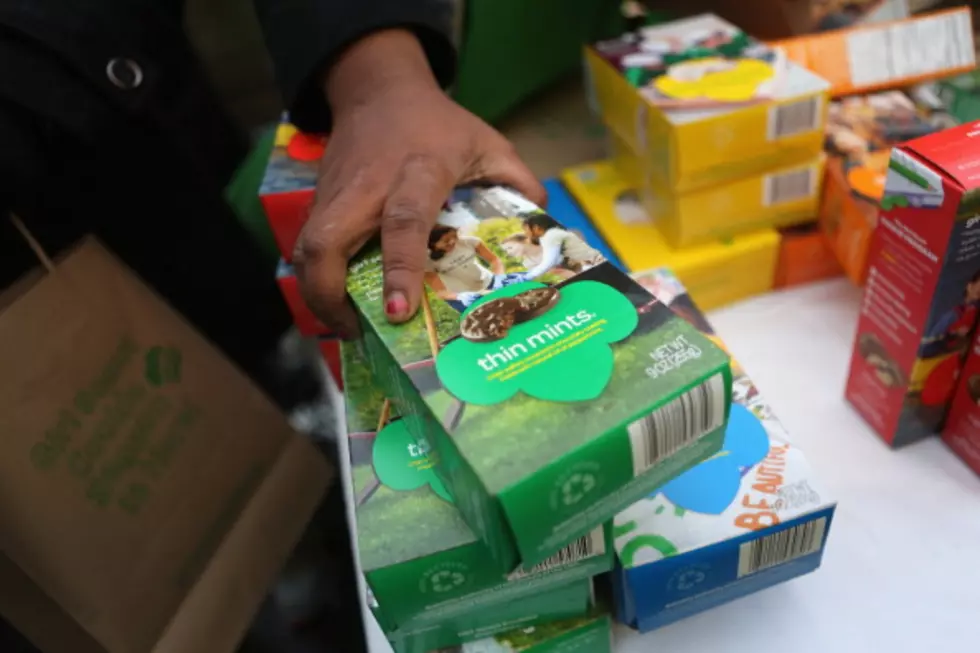 Get Some Girl Scout Cookies This Sunday From 2-4pm (3/25)
Getty Images
Head on over to the Safeway grocery store at 56th & Summitview (5702 Summitview Ave) on Sunday (March 25th) from 2pm-4pm!
My daughter, Willow, is in the local Daisies troop #6033, and they are hosting a booth sale, and I can already predict that we will sell out of cookies fast! They have Thin Mints, Savannah Smiles, Tagalongs, Samoas and more, plus some gluten-free cookie options!
This is Willow's second year of being a Girl Scout, and so far, she LOVES it. They have been on field trips to a Northwest zoo, a local veterinary clinic, a butterfly release party, a camping trip, they made Valentine's Day cards for the elderly, and next month the girls are taking their moms to the Mother-Daughter Camping Weekend hosted at Camp Dudley. The local YMCA is even helping sponsor troops and their moms who are not able to afford the weekend trip fee!
Starting this fall, Willow will graduate to becoming a Brownie scout! I am so looking forward to watching her grow through the Girl Scout ranks!
Daisies: K-1
Brownies: 2-3
Juniors: 4-5
Cadettes: 6-8
Seniors: 9-10
Ambassadors: 11-12